Verona's away jersey carved among the city's monuments
After the first jersey, the second one signed by Macron is also dedicated to the identity of the city of Verona
The history of Verona is carved in stone, spanning the ages and coming down to us to tell us about a unique city. And it was precisely from the stone of the Verona quarries that Hellas Verona FC and Macron took inspiration for the creation of the new Away Kit that the Gialloblù will wear during the upcoming Serie A football season. In collaboration with Studio Fantastico, the Arch of the Gavi was chosen, for two thousand years among the most important and significant symbols of the city from the Roman era and built in the first century AD, a unique example of beauty, importance and at the same time elegance, three characteristics that the Club wanted to bring back in the stylistic features of a jersey.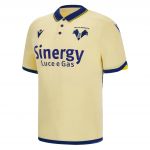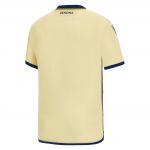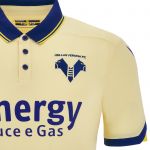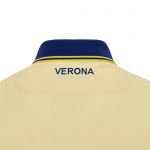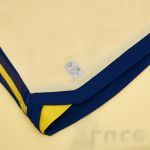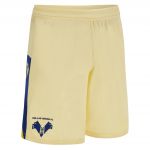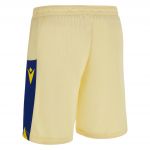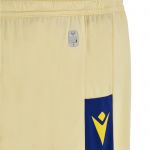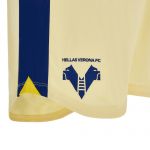 The new Away has a knitted polo collar in yellow and Verona blue. The dominant color of the jersey is beige, enriched with yellow-blue details on the sleeve edges, jersey bottom and in the vertical bands on the sides. The backneck is personalized with the club's colors, its founding year, 1903, and a central cross. On the backneck is embroidered, also in blue, the word VERONA. On the chest, on the right, is embroidered the Macron logo while on the left is the club logo with the two hounds joined at the scale.


The away kit is completed by beige shorts with white drawstrings a blue half side stripe, beige socks with a blue top stripe with yellow stripe and on the back the club logo with the mastiffs facing opposite directions. The jersey has a Slim Fit, and the main fabric used is Eco-Fabric, 100% polyester sourced from recycled plastic and certified by the Global Recycled Standard, to ensure an especially breathable and environmentally conscious garment.
The new kit is on sale at Macron Stores and Hellas Verona FC Official Stores, here.