The bloke core according to Kappa
All the jerseys worn during the Kappa Cup in the same locker room
Although the Kappa Cup has, for now, reached its conclusion after the Milan, Naples and Rome dates, the jerseys made for the nine teams that took the field do not stop being protagonists. Made by Kappa in collaboration with kit creators selected by nss, they were designed for the Milan leg by Maver, for the Naples leg by Mc Design and finally for the Rome leg by Emme Graphics. After having seen them worn on the field by the communities that animate the fabric of the cities chosen by Kappa, here they are now in the usual locker rooms where to change before and after the match.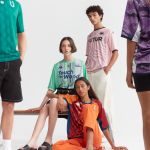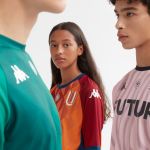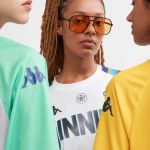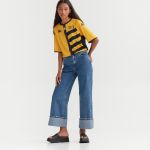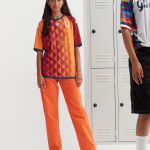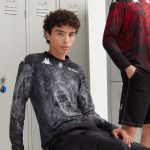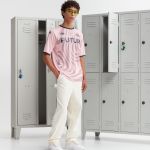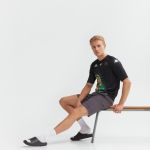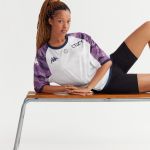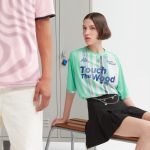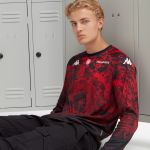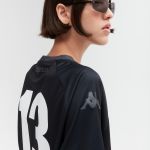 For the first time brought together in one shooting, the jerseys demonstrate the variety of influences and different inspirations that distinguish them. From the meeting of the sacred and profane on Barrio's jerseys to references to 90s hip-hop on those of Touch The Wood and Ginnika, to Calcetto Eleganza's always clean choice of total black to, of course, those worn by the Kappa Futur Festival players, which in the pattern echoed that used by the Turin festival. The bloke core aesthetic here is declined through the unmistakable style of Kappa jerseys, an Italian excellence in sportswear that has made a name for itself by dressing some of the most prestigious clubs in the world.

The Milan leg was won by Outline, the Naples leg saw the affirmation of Cozy Community while in Rome Ginnika eventually came out on top. After each triangular then the players of the teams on the field and the fans in the stands joined in an aperitif featuring local culinary specialties and on the dancefloor thanks to DJ sets organized by the same communities that previously faced each other no holds barred.


Photographer: Ivo Sekulovski
Stylist: Chiara Tiso
MUA: Cinzia Trifiletti
Photographer Assistant: Alice Beltrami
MUA Assistant: Cecilia Olmedi
Set Assistant: Michele Cantarelli
Editorial Coordinator: Elisa Ambrosetti
Project Manager: Matteo Varriale
Social Editor: Alessandro Benvenuti
Production: nss factory
Model: The Wolves Model Management - Crew Model Management - Brutal Casting
You can find more information, results and photos of the Kappa Cup on the dedicated website, here.