PUMA and AC Milan announced renewal
The German brand will also become the Official Naming Partner of the AC Milan Vismara Training Centre
This morning PUMA and AC Milan officially announced the long-term extension of their partnership, which began in the 2018/19 season. PUMA will continue to be the Principal Partner, Global Technical Supplier and Official Licensed Partner of the Rossoneri Club, who have returned to the top of Italian football after securing the Scudetto against Inter, with one of the youngest teams in Europe.
"We are really proud to continue this journey with our partner PUMA, our Principal Partner since 2018. Over the years, working side by side with PUMA has allowed us to build a solid and authentic partnership based on performance, football culture and shared values based on an innovative approach," commented Ivan Gazidis, AC Milan CEO. "We are excited to begin a new chapter in this partnership, which will have a strong focus on the development of women's football and the next generation of talent, both objectives aligned with our vision for the Club."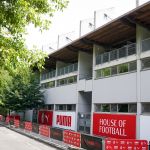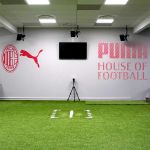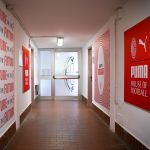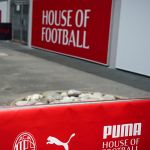 But that's not all, as PUMA will become the Official Naming Partner of the AC Milan Vismara Training Centre, the home of the club's future talents. The centre will be renamed 'PUMA House of Football' and will become the home for performance development, with targeted investment in Milan's next generation of young players, while also helping to support the women's sector. The centre will also be the venue for brand and community activations, hosting events and initiatives in the city.