Maradona's jersey is worth ten times the Messi one
At least according to the auction price, where the two Argentines took part in a special as well as particular challenge at a distance
Both Argentineans, both left-handed, both number ten players, who at the bar with friends, in their office or simply talking to another fan, has never tried to compare Messi and Maradona? Of course, there are those who claim that there is no comparison, that the latter is not even close to the former in terms of success and achievements, but the truth is that both are unique players and comparing them is almost impossible. Both have rewritten the history of football, bringing their clubs and Argentina into the limelight, taking on all the difficulties in the most delicate moments. Almost exactly, because in these days, not even if it was a sign of destiny, two of their most iconic shirts have been auctioned and sold on the same day but with very, very different prices.
Maradona's jersey, the one that scored the goal of the century and the historic victory over England, was sold for over £7 million (around €8.5 million). Initial doubts about its authenticity obviously did not stop the buyers, who set up a lively auction, reaching unprecedented figures for a football shirt. Messi's jersey, worn during one of the most eagerly awaited matches in Spain, the Clasico, the one won by the Blaugrana with a goal from his number 10 in the 92nd minute, sold for 450,000 euros. Many will actually remember the match for that exultation, the one where Messi waved his jersey in Real Madrid fans' faces.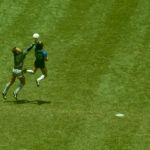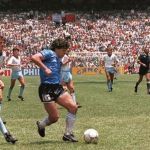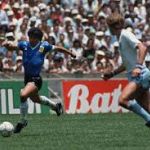 So, if we wanted to draw a comparison, only economic, Maradona is worth practically ten times Messi. Of course, they have been worn in two different competitions, Maradona's obviously weighs more, not only for the importance and beauty of the goals scored but above all because they decided a historical match. But above all, comparing two jerseys from different eras is practically impossible, almost as impossible as doing so with two extraordinary players who, unlike their respective jerseys, remain a priceless world heritage.