The new Liverpool jersey has already been put on sale on Amazon
It has not yet been announced or unveiled, but strangely enough you can already buy it
Imagine that you are on Amazon and while you are looking for your next purchase you inadvertently end up on a Liverpool jersey never seen before. That's exactly what has happened in recent days to some Amazon users in India, the few lucky ones have had the opportunity to get their hands on a preview of the new shirt, strictly red, of the team of Klopp, for the modest sum of only € 28, practically half of the half at which Nike would resell it in Italy but not only. No doubt about the authenticity of the jersey sold by Cloudtail India, the Reds home shirt is exactly the same as the one seen in the first leaks of the season and even the product specifications correspond to those of the swoosh.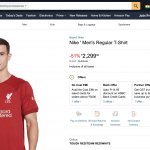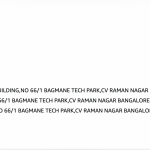 Something surreal since every year the various teams do everything possible to avoid leaking indiscretions and then present the shirts, the item most sold by the clubs, with ad hoc shootings. It is therefore impossible to think that both Nike and Liverpool have given their approval or only authorised an early sale on one of the world's most famous marketplaces. Obviously the shirt sold out in a few hours, registering great appreciation for the return of the total red after the protests of the fans who have harshly criticized the choice by Nike designers to insert thin orange stripes.
So it seems to be confirmed that the Reds will take to the pitch next year with a very sober and inconspicuous look that doesn't leave much room for details or other colours. Evidently the criticism received this year must have convinced Nike and the club to opt for something extremely simple but at the same time elegant. And who knows, maybe the jersey can be embellished with various badges since Salah and his teammates are still in the running in all the available competitions, from the FA Cup to the league and the Champions League.