Atletico Madrid could adopt the old logo
Another throwback on the way
Despite the fact that most clubs around the world have modernised their visual identity in recent years, it seems more likely that Atlético Madrid's new jerseys will feature the club's old logo again. A choice in clear countertrend a bit like the tactics of Cholo Simeone, but according to some rumours coming from FootyHeadlines, it seems official that Nike has in fact decided to replace the new coat of arms with the old logo dating back to 2016, used by the colchoneros for just one season. A logo that was contested and binned after just one season, much desired by the club that after 46 years had decided to renew itself.
Compared to the one adopted in 1970 until 2016, the Madrid team decided to remove the yellow outline and replace it with blue, to give the logo a more balanced and minimalist look. In addition to the colours being changed and made sharper, the famous triangular part with the bear was made smaller and modulated so that it would be in proportion with the rest.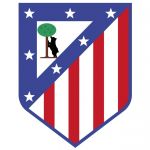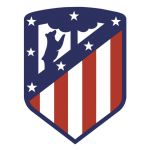 But it seems that the new one didn't go down well either, since shortly after its introduction it was the subject of numerous and harsh criticisms from the fans, who expressed all their unhappiness at the stadium and on the web by launching the hashtag #ElEscudoNoSeToca (The logo is not to be touched). Five years later, Altletico's top management seem willing to change their minds again, bringing back the 2016 logo on the Colchoneros' shirts from next year and changing the bear and tree part again.