Will 2022 mark the boom of casual coaches?
They are young, idealistic technicians who want to express their own style, following Pep's teachings
If I have to choose one of the most impactful images of the last round of the championship I say Thiago Motta celebrating with his staff on the pitch of the Diego Armando Maradona stadium. Spezia won 1-0 in Napoli, but it's not so much the Ligurians' victory that interests me, but their coach, Thiago Motta, who with the exemption label on his forehead went out and won on the road against the second in the table. And he did it in full Motta style, which is casual.
A turtleneck jumper, skinny jeans and total black trainers. A flashy watch on his wrist. Pissed off and shouting throughout the match, he took off his dark blue parka and stood with his silhouette walking up and down the bench, stylistically the opposite of his colleague Spalletti, covered in his Napoli tracksuit.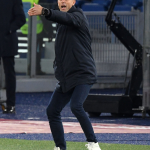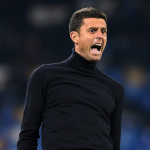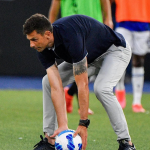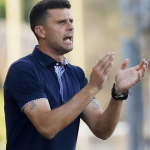 Since last season, new names have been emerging on the bench, young coaches who, with more or less difficulty, are establishing themselves in their respective European tournaments. And all of them, in their difficulties, choose to offer themselves to the public free from the dogma of excessive formality - boring even in the stadiums as well as in the office - and concentrate only on the field, demonstrating that you can be serious even with a scarf around your neck or a pair of Pumas on your feet. To shout at the halfback, in short, you don't necessarily need a tie or a suit zip.
There is indeed a real phenotype of this new age coach. He is between 35 and 45 years old, has more or less left football recently and is at his first professional experience. Even their looks seem similar - very little beard, very, very short hair, a touch of gel. Styles that we see in the big European leagues with Mikel Arteta, Graham Potter, Pellegrino Matarazzo, Sebastian Hoeness, Robert Moreno, Andoni Iraola and even the latest arrival Xavi, who has been the new Barcelona coach for two months. A style that, in Serie A, can be found above all in Thiago Motta and Alessio Dionisi, former followers of the field who now, a few years after retirement, find themselves protagonists on the bench.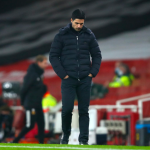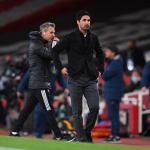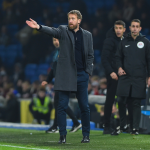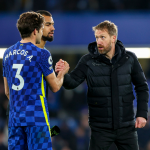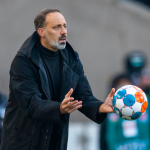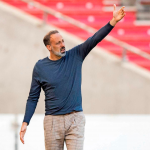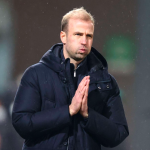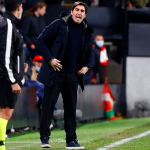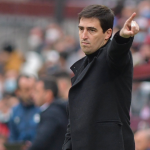 Thiago Motta is a perfect example of this wave, perhaps the most casual coach with a personal style in the major European leagues. The outfit seen against Napoli was practically a debut, but the pastiche between jeans and tight jumpers had already been seen in other games - to be precise, with a polo shirt underneath and a half-zip sweatshirt on top. Indeed, at the start of the season, a few sweatshirts were also seen.
The former Inter and PSG midfielder made his Serie A debut as Genoa coach last year, an adventure that lasted (unfortunately for him) only ten games. He was a total leisure man, practically always in a tracksuit on every occasion from press conferences to the pitch, while this season, the coach is showing a clear aesthetic definition of his own, wearing on the pitch the outfits he probably chooses to wear off the pitch as well. And Sassuolo's Dionisi, 41, a former striker, follows the same principle, ranging from a turtleneck and a crew neck, to a sleeveless jacket and a K-way jacket. With Pumas always on his feet.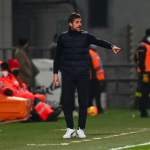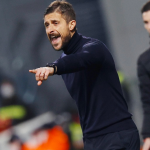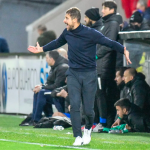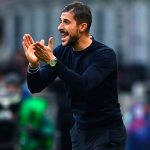 Xavi arrived at Barcelona with the aim of collecting the highest number of positive results and raising the club's name on the pitch. Such a prestigious task that the former midfielder does not face with the charm of a double-breasted suit, but with jeans and a total black sweatshirt, often with Nike products, the club's sponsor. In a word: casual. He does it not only for a matter of personal style - he dressed like that at Al Sadd, his first club - but also to get closer to a young, frightened group, stunned by the uncertainty of so many negative results. Xavi came onto the pitch looking like one of them, a player out with an injury and following the game from the bench, as if accompanying the other players.
In Spain, casual dressing on the bench is a style that is now canonised thanks to the very low average age of coaches, with examples such as Granada's Robert Moreno and Celta Vigo's Eduardo Coudet maximising the concept of informality - and in fact, on Spanish benches, you see a lot of jeans and anoraks. This choice is shared by Mikel Arteta, coach of one of the most prestigious clubs in the world, Arsenal, who always wears chinos and a sweatshirt or cardigan on the sidelines.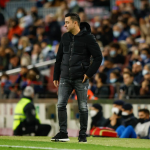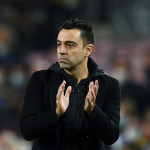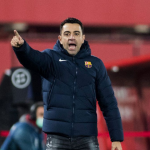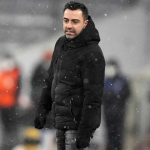 In Germany, Julian Nagelsmann, one of the world's most hipster coaches who has changed his style since joining Bayern, deserves a different speech. Or rather, we no longer know what his aesthetic coordinates are. The enfant prodige of the German tactical school switches from the woolen dolce vita to the club sweatshirt from Sunday to Sunday, and maybe on Wednesday in the cup he surprises you with a smart coat and trainers. Certainly Pellegrino Matarazzo, Freiburg's young coach of Italian origin, has a stricter code: always look dark (even the jeans) and over the jumper a flashy grey scarf, tendentially super knotted.
You could say that the new generations of coaches are - stylistically - all daughters of Pep Guardiola, forerunner of casual style on the bench with his scarves and Stone Island crew-neck jumpers. The City coach has been a game changer of style on the sidelines, with very personal choices and tastes such as the long Jardigan, nickname of his grey wool cardigan (which has officially become a cult object in Manchester). His is a strategy: Guardiola has canonised outfits as a form of communication towards the team and the public. If you're playing in the Champions League final, you choose haute couture for the prestige of the occasion; if you're on the bench on Sunday against any opponent, casual is a way of getting closer to the team and giving the players more freedom in their choices. At this level nothing is casual, not even the choice of tie.
Choosing to go to the bench in a tracksuit or a double-breasted suit makes a difference, and if the next gen coaches feel they are in this phase of innovation and expression of personality they will express it this way, each with their own jumper, their own trainers and their own style.