Will Prada and adidas make a Predator in collaboration?
After the one with Stella McCartney, the German brand is now aiming even higher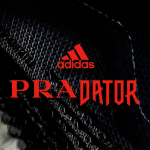 After the Predator designed with Pogba and Stella McCartney, adidas may have another collaboration in store for one of its most iconic boots. According to various sources, the German brand is about to launch a special edition of the shoes designed by former Australian footballer Craig Johnston with Prada. This is an unprecedented collaboration that will see the Italian brand for the first time create an item that will be used exclusively in green boxes all over the world. This is yet another demonstration of how the world of collabo is now fertile ground for any kind of influence.
This isn't the first time adidas and Prada have collaborated on a shoe, this summer the two brands released two new colourways of the A+P LUNA ROSSA 21 sneakers. No word yet on the design, upper or colours chosen, the new shoes will probably be unveiled in early 2022.
While we wait for more info on the Prada and adidas collaboration, keep following us.