The new Júbilo Iwata jersey is inspired by the 1982 England jersey
Admiral has revived one of its most iconic templates for the new J League season
As we told you a few days ago, since its inception the J League has always been accustomed to surprise with its jerseys deliberately inspired by the 90s, with improbable templates, bright colours, fluorescent, drawn animals and camouflage. This time, however, it is the choice of Admiral that surprises us. For the Júbilo Iwata jersey they have decided to dust off a template that has remained in the history of the English national team, used in the World Cup played in Spain in 1982. One of the last jerseys of the Three Lions where the red and blue colours were present before they were practically removed first by Umbro and then by Nike. Admiral is England's oldest sportswear brand that enjoyed its heyday in the 70s and 80s, sponsoring teams such as Manchester United, Leeds, Tottenham Hotspur and then with England in 1982 creating what many consider to be one of the best kits ever worn at a World Cup.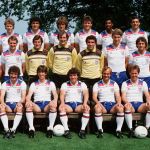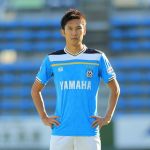 As of this year, the English brand will be the new sponsor of the Japanese team, which has decided to do so in grand style on the occasion of its arrival in the Rising Sun, reopening its archives and changing the colours of a simple but always elegant jersey. Júbilo Iwata has in fact broken off its relationship with PUMA in favour of the brand created by brothers Michael and George Heaton, which has returned to the football pitch after its recent bankruptcy in 2010.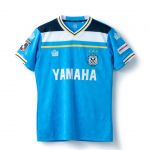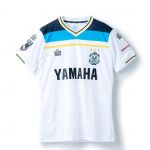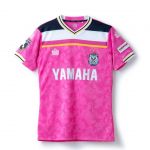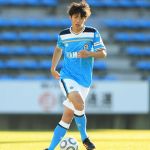 There are three jerseys produced, they all have the exact same design, the only thing that changes is the colour scheme, blue with black stripes and white, white and pink respectively for the second and third jerseys, with a sponsor that has also disappeared from the green "Yamaha" rectangles last seen on Maradona's Newells Old Boys jersey. The kits made are not yet available, but given the other releases, it is very likely that they will all be produced in limited quantities.