Staples Center to change name in Crypto.com Arena
From Christmas Day the LA arena will be sponsored by the cryptocurrency with a 700 million dollars deal
Christmas day will bring a gift to the city of Los Angeles in the form of a radical change in the local sports landscape. One of the most famous and enduring sport arena in the US, the Staples Center, will change its name to Crypto.com Arena and it will be sponsor by the cryptocurrency exchange for the modest sum of 700 million dollars in 20 years. The most expensive naming operation in sports history for the home of Los Angeles teams including Lakers, Clippers, Sparks and Kings. Just for reference the Staples, a office supply company, had obtain the rights for the new arena in Downtown L.A. in 1999 for 100 million dollars and last April another cryptocurrency, FTX, paid 135 million for putting its name on the American Airlines Arena of Miami.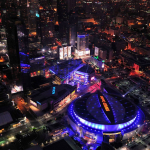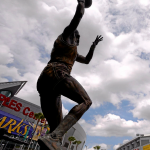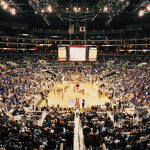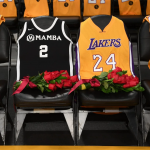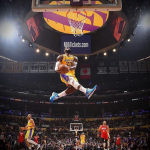 So on December 25th LeBron James and Kevin Durant will play for the first time in the new Crypto.com Area for the big Christmas match between the Los Angeles Laker and the Brooklyn Nets while the whole arena rebranding will take place in June. For Crypto.com CEO Kris Marszalek "in the next few years, people will look back at this moment as the moment when crypto crossed the chasm into the mainstream". This is not the first time the exchange had invested in sport sponsorship. Just last June it closed a deal with Formula 1 for 100 million dollars in addition to deals with Paris Saint-Germain, Philadelphia 76ers and Montreal Canadiens.

None of them as expensive and grandiose as the one that will take off the Staples Center's logo from the Lakers home, the most famous NBA team in the world. But the move raised some discomfort. Vanessa Bryant, Kobe's widow, posted on Instagram a picture of Staples Center during the mourning of her late husband with the caption "Forever known as the House that Kobe built". It'll be impossible to separate the memories of the Lakers titles of Kobe and Shaq from the name's building itself. A name that will be always associated to the arena and not to the company sponsoring it, like many L.A. supporters already had.




Paul George, the Clippers star, has revealed his doubts about it to the Washington Post: "It will definitely be weird. It's the same location, but it's kind of stripping the history here… Good thing we won't be here too long." The Clippers should move out their arena, the Intuit Dome, in 2024 but for now they'll continue playing in the brand new Crypto.com Arena, a signal of where the world is heading.