The bond between Palmeiras and Pro Vercelli in a new shirt
A story that goes back to 1914, yet another bridge between an Italian and South American team
A few days ago, Pro Vercelli, the historic Italian club and holder of seven league titles, released a very special new third jersey with Eye Sport. The Piedmontese club that plays in Lega Pro has decided to dedicate its third jersey to Palmeiras, reigning champion club of Brazil and Copa Libertadores, with which it is twinned. The third kit is in the typical green of the Brazilian team, with the club's logos repeated all over the jersey, while the shorts are white and the socks are exactly the same as those of Palmeiras.
The link between the brazilian club and the italian one goes back a long way, exactly to 1914. Palmeiras was founded in that year by a group of Italian immigrants during a tour of Brazil, where both Pro Vercelli and Torino were present. The original name was in fact 'Palestra Itália', which was changed to its current name on 13 September 1942 for political reasons.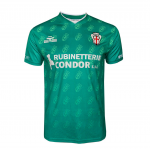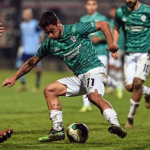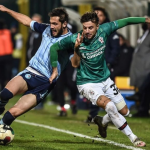 This is not a new collaboration: other Italian teams have dedicated their shirts to various South American clubs. One of them is Cairo's Torino, which this year dedicated its away shirt to River Plate, a club with which it has been twinned since 1949. An eternal friendship underlined in the details of this second uniform: the writing ETERNA AMISTAD, inserted with embossed technique in the diagonal band, characteristic of the River Plate jersey. The jersey celebrates the bond born on the occasion of the friendly match for charity that Torino and River Plate played to remember the Invincibles of Grande Torino. Also this year and again Torino dedicated the goalkeeper jersey to another South American club, Chapecoense.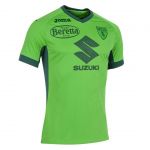 The Pro Vercelli jersey is available online, here.