FIFA may change its name to EA Sports FC
After Konami, EA Sports is ready for a revolution
Like Konami, which this year changed the name of one of its most famous video games from PES to eFootball, EA Sports could also follow the same strategy by changing the name of FIFA. Electronic Arts seems to have filed several registrations for a new trademark, one of which could concern the name of the next video game. According to rumours, FIFA will change its name to EA Sports FC after years and years, a renaming due to the expiry of the licence, which will apparently no longer be renewed.
In a note released a few days ago by EA Sports itself, the renaming does not appear to be a possibility but almost a certainty.
Looking ahead, we are also exploring the idea of renaming our global EA SPORTS football games. This means we are reviewing our naming rights agreement with FIFA, which is separate from all our other official partnerships and licences in football.
Who knows if, in addition to the name, it will also change the strategy of the game by becoming free-to-play, as Konami has done and all those non-sporting video games that today monopolise the gaming sector such as Fortnite. However, this hypothesis seems quite remote given the high sales volumes of FIFA recorded in less than a month since its release. Since its launch at the end of September, FIFA has recorded 9.1 million new players, 7.6 million Ultimate Teams created and 460 million games played, huge numbers that attest to the blazon that the video game has carried for years.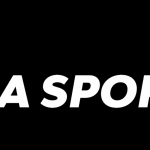 It will be curious to discover also the new graphic identity of the game, if they will opt for the return of the two-dimensional logo, given that EA Sports brand communication moves exclusively on digital platforms. A logo that is too complex, full of realistic visual effects and gradients could make FIFA lose the distinctiveness that has characterised it since its birth, a marketing need that all brands and not only have to deal with if they want to self-represent themselves in the most appropriate way on digital platforms. After revolutionising the gameplay and in part the game, another one may now arrive, which will go down in history, changing the name with which thousands of fans have grown up.