The new Calcetto Eleganza cap in collaboration with APJP
"Non per sport ma per moda"
In 2019, for the launch of its hat, Calcetto Eleganza recounted an uncontaminated, genuine and provincial football, in the most positive sense of the term. Two years later, today, the Milanese team has joined forces with another Milanese reality, APJP, the artistic project by Alberto Panocchi and Joelle Pomioli that from 2019 will give new life to a pant, or a garment in general, that had already done its normal "first hand" course. For the occasion, Calcetto Eleganza met the Milanese brand's philosophy by deciding to give new life to the "Non Per Sport Ma Per Moda" cap in a limited and numbered edition by Alberto Panocchi. The two caps are both made with tie-dye colours, a spontaneous and natural artistic manifestation typical of the brand, which gains strength thanks to the involuntary nature of the signs of colour and gesture.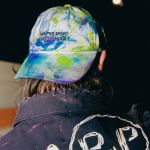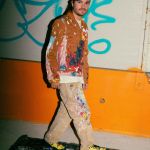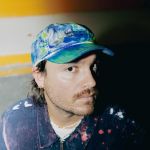 A collaboration also born to celebrate the dual creative and sporting soul of one of APJP's two founders, Alberto Panocchi. Born in 2014, Calcetto Eleganza combines sport, fashion, culture and ideas and this is just the first drop of a series of collaborations that will come in the next months, showing how there are no boundaries between football field, bar and street.