The new pattern in the Venezia's kits
A tribute to the 1600th anniversary of the city's foundation
In addition to the return to the San Siro and the debut of the third kit, last night Venezia took to the pitch wearing a shirt with a very special detail that only the most attentive eyes will have noticed. The golden writing on the chest "Venezia" was slightly different from the one presented this summer, the club decided to insert a special pattern that features the number 1600 together with three crosses. It is not a random number, because this year marks the 1600th anniversary of the founding of the city, which fell on 25 March 421, when the church of San Giacometo was erected. After having played the first three matches with a jersey without a logo because, in paragraph 1 of article 5 of the FIGC, the prohibition of having a double display of logo and name on the uniforms is stressed, yesterday the lagunari team reiterated with this change their homage to the city once again.

Until now, Venezia has played without a logo because these kits were designed last year and adapted to the regulations of Serie B, the creation of a jersey takes a long time and it is impossible to make predictions about possible promotion or not. Compared to previous years there is a huge difference, in Serie B the jersey had the words "Venezia Football Club", a clear reference to the team, a name that the Serie A League strictly prohibits. While this year only "Venezia" is present, a change that inherently implies a change of reference from club to city, and as such, it is a jersey designed to conform regardless of the league, according to the current rules. For the League, however, the golden lion, which has always been a symbol of Venezia FC and the city of Venice, is therefore considered a repetition of the word Venezia and not tolerated on the jersey. The umpteenth demonstration of how some rules unnecessarily hold clubs hostage by denying certain stylistic choices.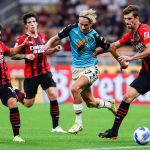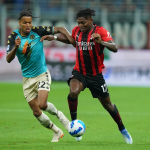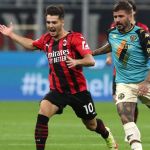 Now that Venezia has modified the logo, the ball goes back to the Lega, which will have to decide whether or not to fine the club. But in fact, now even more than before, there are no grounds to contest or remove the writing or logo. While we wait to see how the dispute will end, we are now finally free to admire the three most beautiful kits of the league to take the field in their full beauty.