NOCTA presents a collection with Nike Golf
After Macklemore, Drake also invests in one of the most exclusive sports
The release of the NOCTA x Nike Golf collection has been made official. The line dedicated to one of the world's most exclusive luxury sports is composed of ten items that mix the elegance of accessories and green outfits with the style of Drake, owner of the brand within the Nike ecosystem. A taste of the fairway-ready collection had already been given by Brooks Koepka during the Tour Championship, with the golfer wearing the first pieces of the line on the holes of the East Lake Golf Club in Atlanta. The minimalist design blends perfectly with the charm required of players taking part in international tournaments and the aesthetic culture of a sport that is increasingly entering into dialogue with the world of luxury fashion. In terms of accessories and items, the collection features a zipped windbreaker, a cream jacket with green sleeves, a shirt with the words "NOCTA GOLF" written on the collar, nylon trousers, a waistcoat with pockets, a black polo shirt and a cap.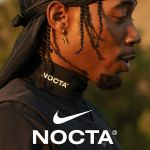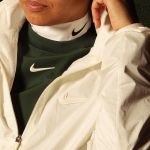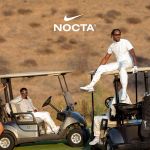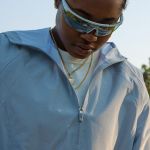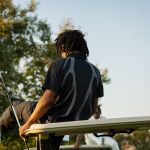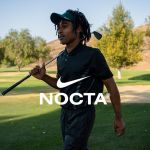 Drake's passion for golf began as a child, when he and his uncle would take to the greens in the affluent suburbs of Toronto to familiarize themselves with drivers, wedges and putters. In recent years, with the rise of golf among music, film and sports stars, Drake has been seen on more than one occasion on the green. The entry of a music star into such an elite sport is not an isolated case. Last February, Macklemore also decided to launch a line of golf apparel called Bogey Boys. Taking inspiration from vintage outfits, the Seattle rapper decided to turn his passion for golf - which started almost as a joke and has now become central to every activity of the 2014 Grammy-winning artist - into an investment. Unlike the NOCTA x Nike Golf items, Bogey Boys' first drop is decidedly more affordable.
The numbers are also on the side of a sport that is expanding its boundaries. According to the National Golf Foundation's latest report (April 2021), golf's popularity has experienced a growth not seen in 17 years. The NGF count showed nearly 25 million golfers in the US alone in 2020, an increase of 500,000 and +2% over 2019. New players (counting both beginners, amateur and professional golfers) totaled 6.2 million, the highest number ever recorded. Women's golf has also undergone a major surge: +450,000 female golfers in 2020, an 8% increase that perfectly illustrates the sport's moment of great growth. Numbers that, like it or not, will attract new players from every sector, including fashion.