The new Manchester United 2021-22 away kit by adidas
With a design inspired by the iconic 1992 kit
After having masterfully fished from the archives, giving life to a 1960s jersey, Manchester United and adidas return to the glorious past - both sporting and aesthetic - of the club to launch the away kit for the 2021-22 season. The new away shirt, in fact, uses as a reference one of the most iconic jerseys in the history of the Premier League such as that of 1992. The snowflake design that makes this Red Devils uniform so famous returns more than twenty-five years later, with touches decidedly more modern but maintaining that vintage status that seemed to have been shelved in recent seasons by Ole Gunnar Solskjær's team. In addition to the pattern, two legendary colors such as Cloud White and Glory Blue also return. Speaking of color versions, United's iconic red is relegated to the color of the sponsor, which was Sharp at the time and is now TeamViewer.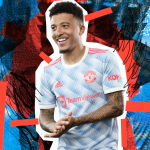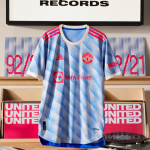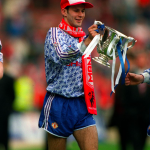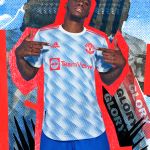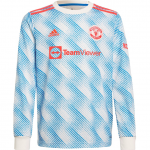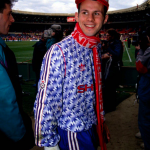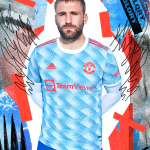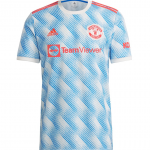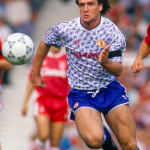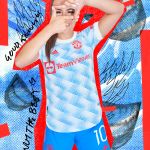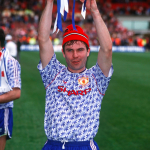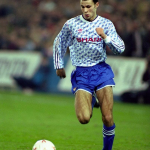 Even the shorts, although they are also part of the '92 kit, represent a further reference. The Glory Blue follows that of the shirt, while the details recall those worn by the players who won 4-1 (Charlton, Best, Charlton, Kidd) the Champions League in 1968 against Benfica. A shirt that lives in the past but also in the present, seen and considered the involvement in Pharrell Williams' HumanRace project last year - a shirt that never officially debuted on the pitch.
While the Red Devils are looking to the future by securing players like Sancho and Varane, they are trying to bring back the aesthetics of the past. Once again, the use of archives, anticipated by the fashion industry, is proving to be an important reading key also for the new football kits, increasingly based on nostalgia and less on innovation.
The Manchester United away shirt is available at adidas.com.