Will eFootball be the new frontier of virtual football?
Konami is ready for a revolution on the Fortnite model
The Konami announcement yesterday launched a new challenge to eternal rival EA Sports. In addition to the change of logo and name, from Konami came one of those hits that can be successful or almost, the new eFootball or PES 2022 for the more nostalgic, will be totally free and promises a new era of virtual football. Goodbye, then, to the classic "diskette" to buy in physical shops, everything will be done online and for free.
Considering that FIFA 21 was the best-selling game in Europe in 2020, Konami has decided to adapt to what is considered the future of online gaming: free-to-play games. It is not yet confirmed, but the game will be on the Fortnite model by focusing everything on microtransactions or you will buy a virtual currency to spend on purchases within the game. A strategy that has paid off and as for Fortnite, according to Agi, the most famous battle royale in the world comes to collect more than three thousand euros per minute thanks to its large community of players.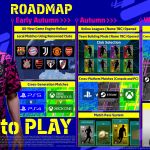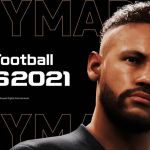 It's a move that could have a big impact on the entire video game market, perhaps forcing iconic games like FIFA to do the same in a few years' time, like Call of Duty. Beyond this historical turning point, Konami also presented some of the graphical and other innovations available in the new game, which will be available from mid-September. One of the main new features is surely that the game will be cross-platform matchmaking, allowing you to play together even with two different consoles. The game engine will also change, the new version will use the unreal engine, which will bridge even more the difference between reality and simulation.