The new Manchester United 2021-22 home kit by adidas
Inspired by George Best's 60s and his first three-stripe shirts
adidas football and Manchester United have just presented the home shirt for the 2021-22 season. Among the iconic players of the "Born from culture" campaign are Marcus Rashford, Paul Pogba, Luke Shaw but also Bruno Fernandes, Mason Greenwood and Aaron Wan-Bissaka. This new kit comes from United "culture" but above all from the Red Devils archives: the reference mixes the uniforms of the 60s worn by the trio of wonders Bobby Charlton, George Best e Denis Law and the first kits made by adidas in the first collaboration with the English club (from 1980 to 1992). The shirt is red with thin vertical tone-on-tone lines, a simple design but enhanced by vintage elements such as a white collar and cuffs.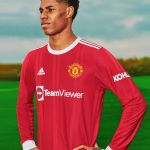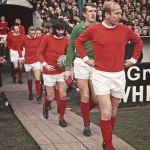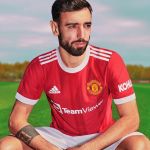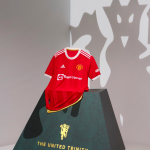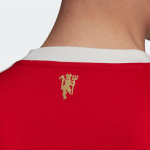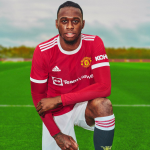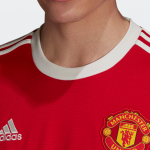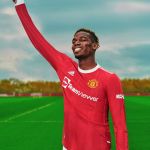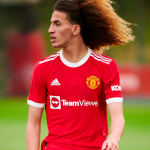 The details of the shirt are some hidden, like the new United mantra "youth, courage, success", and others less so as evidenced by the golden devil positioned on the back of the collar. Once again the shooting is very simple, while the work done on the aesthetic heritage of the Red Devils is much more studied and refined. The new jersey sponsor Team Viewer does not go unnoticed, which goes very well with the white of the cuffs and collar. It replaces Chevrolet, which chromatically stained the jersey a little with a rather bulky gold.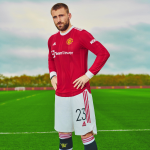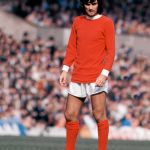 Another shirt and another interesting journey through the archive, used once again in a functional way to connect modern style to traditional aesthetics that always impress the fans. Also in this case, fashion preceded this trend by exploiting the references of the past and adapting them to contemporary design.
The new Manchester United home kit for 2021-22 season is available at adidas.com.