Does the Team USA Nike jersey take inspiration from US Soccer kit?
When basketball and football use the same patterns
The USA basketball team that will go to the next Olympics is incredible: Durant, Booker, Beal, Lillard, Green, Adebayo, Grant, Holiday, Lavine, Love, Middleton and Tatum, led by NBA basketball top eminence Gregg Popovich. Even if on paper they seem unbeatable, the start in the first pre-Olympics friendlies was not exciting considering the two defeats against Nigeria and Australia (both in the Azzurri group). The aesthetic around Team USA has always been unique, ever since the historic 1992 Barcelona Games with Michael Jordan, Magic Johnson and Larry Bird. The jersey that Nike has designed for what appears to be the 3.0 version of the Dream Team seems to be very similar to the one worn by the players of the US national football team in 2015, with a design that develops vertically with a chromatic scale that starts from dark blue and comes to light blue.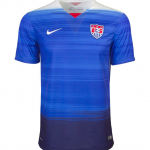 While the roster chosen by the head coach of the San Antonio Spurs is incredible, on the other hand the twenty-three chosen by coach Jürgen Klinsmann had much less talent available. Michael Bradley, DeAndre Yedlin, Jozy Altidore and Clint Dempsey were the only stars of the national team who wore an away shirt that seems to have inspired the Swoosh designers of the basketball division.
Adapting the design of a football shirt to a basketball tank top is not a simple step, but the reference seems very clear: an almost painting effect, with many shades that go from darker to lighter ones, with the US shirt. Soccer that even reaches white. The 2015 kit is also considered a cult thanks to the style of the jersey numbers on the back, filled with the stars of the USA flag.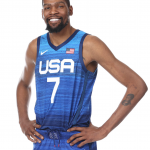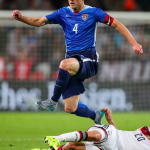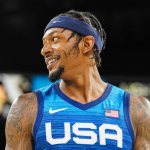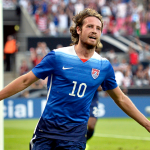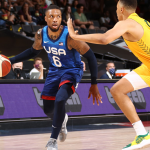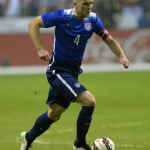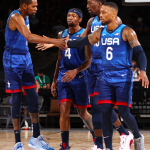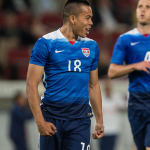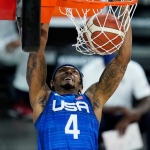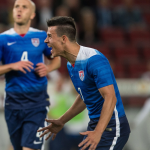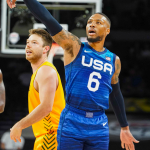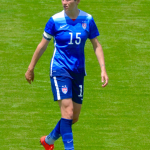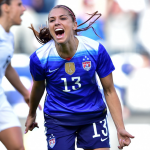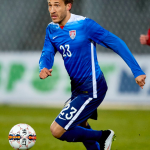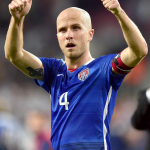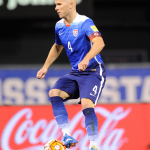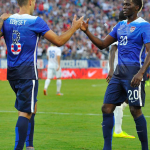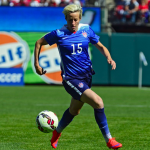 We cannot talk about design recycling because we are talking about two different sports that have always had different styles. It was a jersey, that of the US national football team, which did not bring particularly luck to the stars and stripes team - the national team will close the Gold Cup in fourth place, the worst finish since 2000 after losing in the semifinals to Jamaica and on penalties against Panama. Team USA's Olympics are likely to be better, even if not going to the medal would be one of the biggest failures in American basketball history.