Swiss national team goalkeepers train with sunglasses?
They are called Strobe Glasses and could be the answer to Kylian Mbappé's penalty save
Facing France, the reigning world champions, and winning is not for everyone, but that's football, it surprises us every single moment. After Rodriguez's missed penalty everything seemed to be going downhill for the French selection, first Benzema and then Pogba built a comeback that seemed perfectly successful. But that was not the case and part of the credit goes to Yann Sommer, the Swiss goalkeeper was able to neutralize Kylian Mbappé's penalty that allowed Switzerland to pass the round.
But there is a detail that has not gone unnoticed and probably played a key role in this challenge, Switzerland has recently introduced the use of Strobe Glasses during the training of the extreme defenders, special devices strongly desired by Petkovic. What may appear to be simple sunglasses are in fact devices that develop eyesight, athletic ability and reflexes. The glasses emit flashing lights through the lenses, blinding the wearer intermittently, with the aim of increasing the ability to react.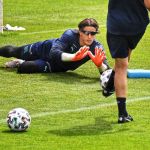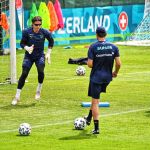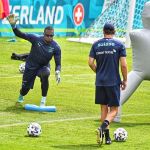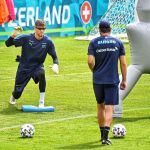 And given yesterday's finale, who knows if they were really the Swiss selection's trump card. One thing is certain, Petkovic was absolutely right and the investment can be considered a win-win without a shadow of a doubt. But Strobe Glasses should only be used for 15 minutes every 2-3 days for a constant period of 3 months or so. Apparently, the visual capacity increases by 10% and Sommer seems to have already benefited.