The art of customization according to Dasslers Craft
The trend that is affecting the sneaker market seen by the English designer
The trend of shoe customization is gaining more and more share, both on and off the pitch. There are many creators who are reinventing themselves in this sector, but few have the passion and enthusiasm of Elliot, founder and head designer of Dasslers Craft. In the bio of the official Instagram account there is "Often imitated, never duplicated", a claim that appeared for the first time in 1927 in a magazine published by the Traub Manufacturing Company to promote rings but often taken up by many American hip hop artists. Expression is also very often associated with the value of original designs, as if you want to emphasize something unique, with a personal touch that differentiates that product from others produced in series. And this is exactly the job of Elliot and his team: to make shoes unique.
At Unit 6 Philip House in Honiton Road in Exeter (Devon) there is the studio where Dasslers Craft designs and manufactures customized versions of each adidas model with references above all to football and music, two elements that are always close together. in English culture: from Maradona to Oasis, from Baggio to Jamiroquai, from Celtic to Red Devils.
In your bio you have specified that you like to work when the customer's idea is not too defined and you can work more with your creativity. Is there a type of project you like to work on more?
Yes that's correct. You'll see from our website that we have a shop full of 'pre designs' that make up most of our working week. However the lads usually take care of these orders. Its my job to take on the bespoke designs. This is where we have a conversation with the customer and I take on board their brief. I don't specifically have a project I like to work on more than others but the best ones are where the customer knows what theme they want but not what they actually want to be included. I'm able to express myself that little bit more, its then exciting to see their reaction after completion.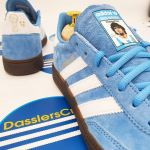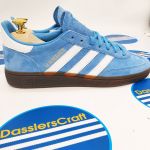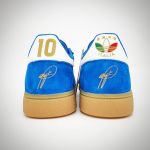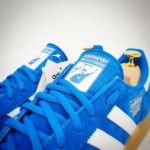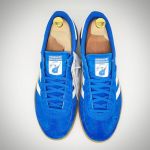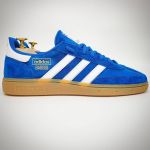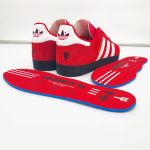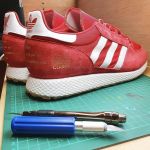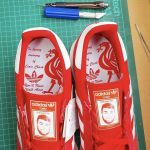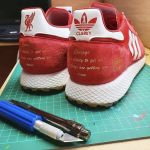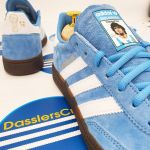 What is the creative process you follow to create a custom shoe?
First of all we will have a conversation over email. I make sure that before we proceed with the order we both have an understanding of how the design might look and explain that we work directly on the shoes as opposed to offering a mock up. When the customer is happy to proceed they will pay for their order and ill get to work searching for some inspiration to the ideas I had given previously. For example if the theme is to be a favourite football team, I might base the design on a memorable football shirt or a favourite player. Once happy I'll start production using skills I've learnt over the years. This mostly includes hand skills and some computer work before hand on photoshop and other pieces of software.
Customize many adidas models: vintage Gazelle, Superstar, USA84, Stan Smith, Handball Spezial and so on. What is your favorite model and which model do you like best to work on?
I have many pairs in my personal collection and couldn't possibly choose, I just love the brand. However the best to work on really depends on the design being applied. For instance, if we are asked to apply a custom tongue label its important the model has a flat tongue or a smooth surface to apply to. In general the ultimate model to customise would be the Handball Spezial for us and this is reflected in our shop.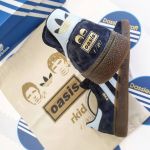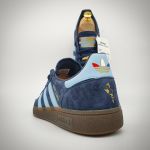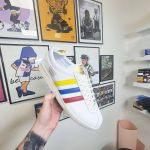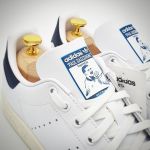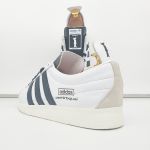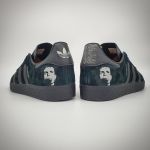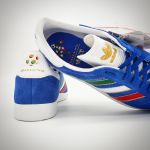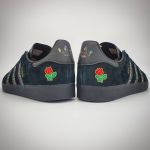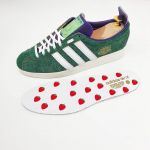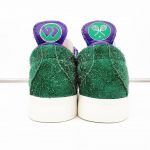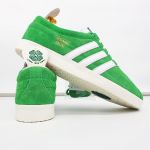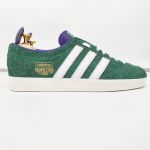 You have made shoes of all kinds: from Oasis to Liverpool FC, from Baggio to Gazza, up to Bob Marley and Pablo Escobar. Which model are you most proud of?
I'm a Blackburn Rovers fan, so whenever we are asked by a fellow supporter I'm very proud. However I have a couple of favourite designs. One being the "Aguero 2012 title winning moment" and the other being the "adidas Medellin", I think the colours look great. I'm also very proud of any model that contributes to charity, I feel its an important part of our company.
The customizing trend is starting to become important especially in the world of football performance shoes: examples such as Ilicic, Brozovic but also Lacazette and Pogba testify to the growth of the trend. Do you think that sooner or later the customization of sneakers will equal that of game shoes?
I'd like to think so and also think it helps that its being recognised by such people too. Ultimately sports shoes were and are developed for the games but with influential athletes turning to creative customisers more and more there is no reason why the trend can't grow to great heights. I like to think we take already great shoes and make them better with personal touches. Customs are the future!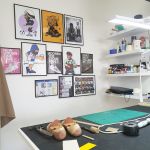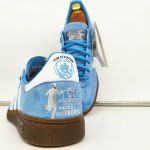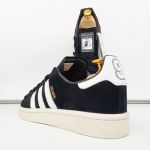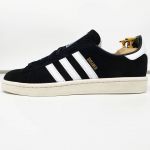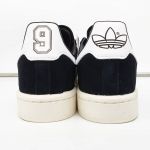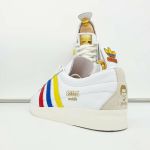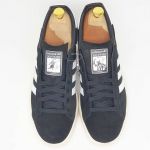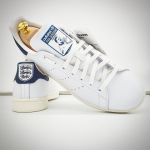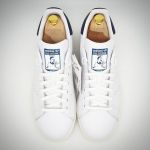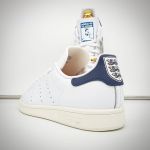 I know that Harry ironically asks you every now and then to customize shoes from other brands, but then he gets overwhelmed by your enthusiasm. Where did your passion for adidas originate? Have you ever thought about customizing anything else?
I think the simple answer is from the terraces of football games. It's not just a fashion statement, it's almost as if the brand makes you feel a part of something, a family as such. I suppose the casual scene at matches and also music have a big part to play as a collective subculture to football. I've always enjoyed having new shoes and always appreciate a good looking one when I see it, whatever the brand! We have no plans to customise anything else at the moment but that's not to say we wouldn't consider it in the future :)