De Laurentiis announces a TV series on SSC Napoli in "The Last Dance" style
"It's going to be like the Michael Jordan series"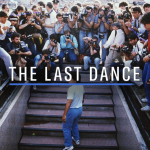 Aurelio De Laurentiis has announced great news for SSC Napoli. Guest at the Passepartout Festival in Asti, the number one of the Neapolitan club in his speech revealed that a TV series will be made on the three most important football eras of Naples: the first dedicated to the arrival and advent of Diego Armando Maradona, the second on the birth of the company and the latest on what Napoli has become under the hegemony of De Laurentiis:
"We will create a three-season TV series on the history of Napoli, the first from 1984 to 2001, where Maradona is, with interviews with those who played in that Napoli. It's going to be kind of like the Jordan series. There will be 150 players interviewed and the history of Napoli, with the matches and what was behind them, in 10 episodes. It will then follow the history of Napoli from 1924 before its birth, with the history of the pacifier, until 1984. This will be the second season. The third season will be the 17 years of my presidency"
The essential tribute to Diego is already one of the most anticipated products, even if there are still no possible dates on the release of a docu-series which, according to the words of the Napoli patron, will still require a great deal of work both for the realization and for assembly. "Maradona was unique and unrepeatable. The luck and the misfortune is that the Neapolitans have had him, the same ones who have not understood that with a sick and spoiled football by the institutions you cannot always win the championship" added De Laurentiis, who then he concluded: "But Maradona brought him two championships because he was an angel of heaven and death put together".
After the announcement of the Amazon series on Juventus, Naples is the hottest square in terms of TV products. In addition to the series announced by the owner of Filmauro, "È stata la mano di Dio" is also under construction, directed by Paolo Sorrentino.