The new home kit of Real Madrid 2021-22 by adidas
With a design that pays homage to the pillars of the club: fans and stadium
adidas football has launched the new jersey for Real Madrid home games. The camiseta blanca of the team currently without a coach is number 25 made by the German brand, in perfect Real style: total white as tradition dictates, with the addition of two colors such as orange and blue that replace pink and black last year. The design is simple, yet elegant and full of meaning. The pattern with thin spirals recalls the shape of the Cibeles, the fountain symbol of Madrid's victories and meeting point for Madrid fans. In addition to the tribute to the fans of the 13-time European champion club, there is also a tribute to another symbol of Madrid such as the Santiago Bernabéu stadium, which could be ready by the end of 2021.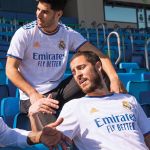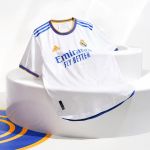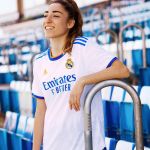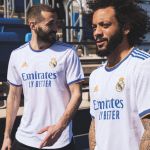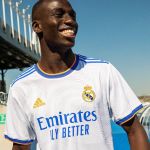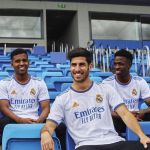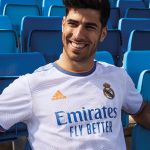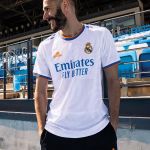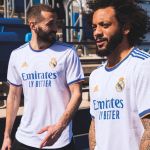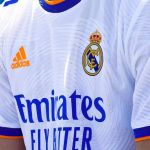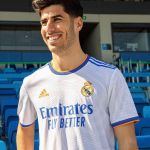 The #ThisIsGrandeza launch campaign traces the glorious and over 100-year-old history of the club, while adidas may have chosen the stadium trend seen and considered the tributes first at Juventus' Allianz Stadium and then at the stadium of the Spanish capital. The Spanish division of adidas has chosen a different release strategy from the others: in the last two days, influencers who mix football and fashion have shown an absolute preview of Real's camiseta blanca.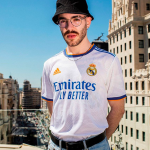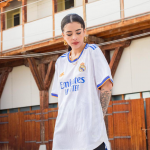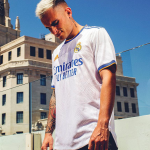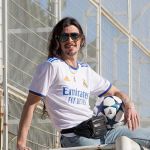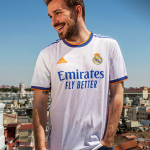 Adidas also tries and studies new methods to accompany the long-awaited launch of a jersey. Going to identify influential personalities - especially on a digital level - who unite sectors near and far at the same time is a symptom that the wind is changing and new trends are on the way.