Skepta has designed a new version of the Nike Phantom
It's the first football boot created by the London rapper
After collaborating in the creation of many Nike models - from the Air Max Tailwind V to the Shox TL - Skepta officially enters the world of football with a new model of Phantom. Spoiled by Mason Greenwood - who has already worn the shoe in training - through his Instagram stories and anticipated by Versus, Skepta has formalized the release of the Nike Phantom SK by also posting the new version on its profile that will be available from 13 June, on the occasion of the European championship.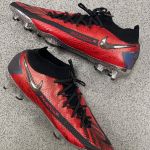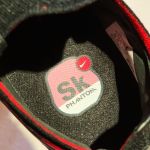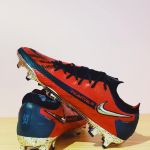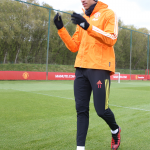 The football boot will be part of the new collaboration that will see the release of the next Sk Air, a new black, red and chrome Air Max Tailwind V that also inspired the performance model. The "SK" of the Phantom GT line will have a red sublimated print on the upper that represents the wings of a butterfly, while in the heel area there will be a plate and a chromed Swoosh.
To see the shoe on the field you will not have to wait for the Europeans but certainly the youngest Nike athletes will wear it in the next and decisive weeks in their respective championships. Greenwood could also take it to the lawn of the Energa Gdańsk Stadium in Gdańsk, where United will face Villarreal in the Europa League final on 26 May.