The new Ajax away kit 2021-22 by adidas
The stripes on the jersey of the Amsterdam Lancers are back
Ajax's away kits have become legend from a design point of view, considering the untouchability and sacredness that surrounds the Dutch home shirt. The Amsterdam club played in the same conditions as Inter Milan over the weekend, already with the title in the pocket, and took the opportunity to reveal and debut the away kit that they will use next season. Against Feyenoord, in fact, Erik ten Hag's players wore the uniform produced by adidas with different shades of blue - "Glory Blue" and "Legend Ink" - and with stripes that were missing on an away kit from the 2011-12 season.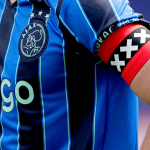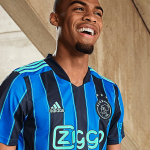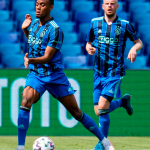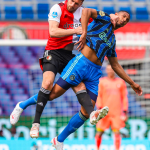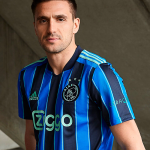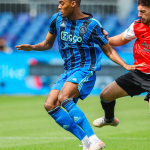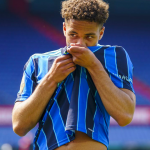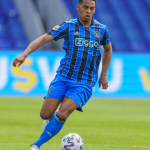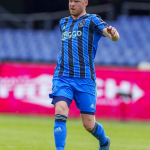 Blue is not a new color for Ajax's second shirts: in 2017-18 the darker version of blue was already used, while the color palette seems to take inspiration from the 2014-15 shirt. The logo, another symbol of veneration in Holland, also adapts to the new shades, with mint green details that enhance its features. The black stripes complete the shirt, while the rest of the kit follows the two shades of blue of the top.
You can buy the new Ajax away shirt at adidas.com.