How to communicate in football: the case of the Fussball Club Südtirol
Interview with Manuel Insam, social media manager of the Trentino Serie C team
With the last draw at home against Cesena, Südtirol had to give up the possibility of going up to Serie B through direct promotion. The Bolzano team will be able to try the play-offs, and given what has been seen so far on social media, there will be fun. Because South Tyrol is a special club.
They call themselves an atypical club and they are right. Not all football clubs in Italy - especially in Serie C - have a paper magazine, a Tik Tok account and a podcast of their own. To understand Südtirol's communication strategy and social setting, we talked about it with its marketing and social media manager, Manuel Insam.
Manuel, Südtirol FC is one of the most interesting teams in Serie C for several reasons; on all, the fact of being the team of a particular geographical reality. It's not usual to meet a bilingual team. Considering your bilingualism, how have you decided to set up the communication in the club, both internal and external?
Südtirol is a small club and it has fans especially in Bolzano, which is not a big city, but in general, we are the team of the whole of Südtirol and not only Bolzano. Football allows people to be united thanks to passion and at our stadium you can find together the three local language communities - Italian, Ladin and German. This is also reflected in merchandising, so we have to work on customized products with different languages.
Although there are three speaking languages we are all united, and also inside the club we are equally divided into people of native German and native Italian speakers, but it is something that helps us and enriches us: we can know other colleagues traditions, ways of doing and understanding differences. Neither the fans nor the club have we ever had any problems from this point of view.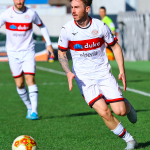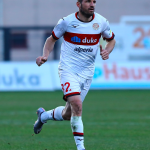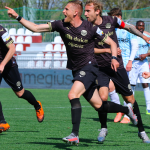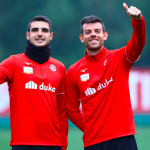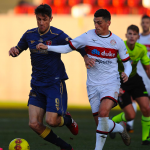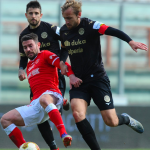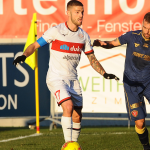 You have a magazine that comes out every month. It has seventy pages, which is a lot. How does this project work? Is it successful among your team's fans?
It's an almost monthly magazine (ten issues come out) and, as well as on the site, it is written in both Italian and German - and this, of course, leads us to customize a lot of content, to choose from this point of view also the types of services and photographs. It is run by the club - the head of content is our head of press office - and this is the fifteenth year that comes out.
It is distributed free of charge and, for example, members have included it as a subscription, or we distribute it in the commercial services of the city; we also decided to send him to all professional clubs, from Serie A to Serie C. Listen to that: during a friendly match against Hellas Verona, last year, at their sports center, we found our magazine in a waiting room.
And this is precisely the purpose of distributing it to everyone: we are interested in doing it above all to show us from other realities and also to understand their reaction.
On our vertical dedicated to fashion (nss magazine) we talked about how brands are working on branded content and how, in general, more and more companies open their own magazines to promote its contents. Despite being a small club, do you feel like you're working as a brand?
Absolutely yes, we are a small football club, but also for this reason we focus on original and atypical content, because we still work in different ways than a traditional football club. We too work on content that is all ours (also, in fact, in several languages) and we do so above all with the view of offering the best to our fans. In all this the fundamental aspect is always the match of the weekend and all week, especially on social media, you work in view of that. Our products are advertised on our media, social media, site and we use every resource we have. In the last twelve months, progress has been made in communication, including the presence of a technical sponsor such as Mizuno, which allows us to have good visibility and supports us to international realities and top athletes of other sports.
It must be said that we are a very small company and that there are few of us working, and for this reason we must also give our best in merchandising, even if it is not our core business. But from this point of view, too, we are happy: we are growing, it means that we are on the right track.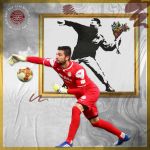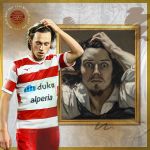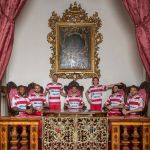 One of the best strategies to promote your brand is to work on the originality of content: you have opened a podcast. How much does this feature help improve your visibility?
Everything helps to show us. The idea for the podcast was born from the passion of one of my colleague for podcasts. In 2020 we have noticed that there was no one who still did it in Italian football, so we decided to experiment. We wanted to catch the right moment. We are very proud of our creativity. With this podcast we wanted to offer fans a different way of discovering players' life; in a podcast a player will tell you different stories from what he might say in an official pre or post-match interview; you can pull out some unknown anecdotes.
I think it is a very appreciated thing, after last year we decided to repeat it again in this year and we have an average of 300 listeners. Being original helped us.
You are very active on all social networks, Instagram, Twitter, Facebook and even Linkedin, where you still have a good follower base, despite your limited fan base - Bolzano is, in descending order, the 14th Italian province out of eighty in population density. So it's not easy to make large numbers. What is your communication strategy in this regard? Where do you stimulate your followers?
Bolzano is a fairly small city compared to other Serie C companies and we are very young as a company (we have recently spent 25 years of activity). That's why the communication work we try to do on social media is very important. We are active on many social platforms (including TikTok) and try to leverage each one in a different way. The target on each social media is very different and we must try to make a difference and stand out by offering different content. The interesting thing for us is that in this way we attract fans and enthusiasts working out of the pure football context.
On Linkedin we only promote initiatives and projects related to the company, say business type, as partnerships etc, or, we use Facebook and Twitter to give visibility to official communications.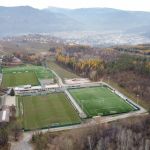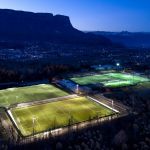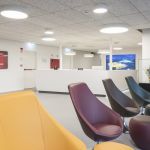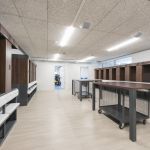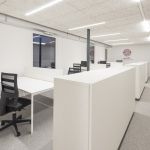 You renovated the stadium in 2019 and on the site you put on a beautiful exhibition "ready for Serie B". I imagine the idea of an upgrade as a club starts from a long way away and the results seem to give you reason given the proximity to the top of the rankings. Are you a small club in the Panorama of Serie C, how have you structured the growth path?
Südtirol FC has been professional football since twenty years. We won the C2 in 2010 and from there we were always present in the C and, after fighting for salvation, for five or six years we have been in the areas of the top ranking. Our secret was never to take the longest step of the leg, so, every year, the company managed to add a small piece and reach the top of the rankings. The goal of the club is clear, and is to make the Serie B: we need the right infrastructure and the old Druso stadium couldn't accommodate the second division. With the idea of making the category jump we have started to expand it and we are increasing the capacity to 5 thousand.
We also worked on a new sports center, which is located in Appiano, 10 minutes from Bolzano. It's our headquarters, with 5 training camps, offices, physiotherapy gym. The whole club' staff works in the sports center and for us it's also a logistical advantage because it creates familiarity and we don't have to run through thousands of intermediates. And then it's awesome: it's in the woods.