The new collection by FIFA 21 with Lewis Hamilton
The initiative together with the Premier League with the F1 pilot, Henry, Winnie Harlow and Dua Lipa
Lewis Hamilton has been included by EA Sports among the Groundbreakers of the VOLTA Football section of FIFA 21, and now, the Formula 1 driver is among the virtual testimonials of the NO ROOM FOR RACISM collection of the American video game, developed together with the Premier League. It is a collection of garments that can be chosen by gamers for challenges on VOLTA Football and which FIFA has presented as one of its anti-racism initiatives. NO ROOM FOR RACISM is the slogan chosen to send a message to fight discrimination also seen on premier camps and is a project already appeared on FIFA 20 (fut mode only). This year, since the collection will also be on VOLTA Football, FIFA has chosen as team members not only sportsmen, but also public figures from other sectors.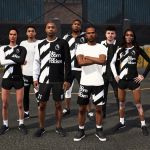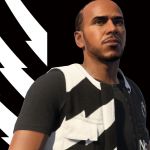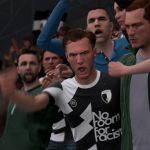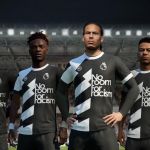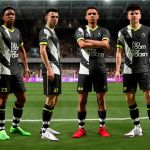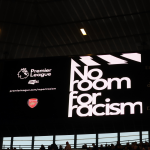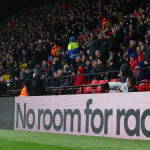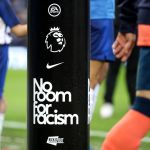 In fact, the team chosen by FIFA and the Premier includes Mason Mount and Trent Alexander-Arnold as the only players, followed by Monteral Impact trainer Thierry Henry, English boxer Anthony Joshua, Lewis Hamilton, model
Winnie Harlow
and singer
Dua Lipa
. Gamers will be able to select in the game the collection consisting of a baseball-style jacket, sweatshirt, t-shirt, a long sleeve t-shirt, tracksuit pants and shorts. The garments are all black or white, with intertwined patterns and the Premier League symbol. In addition, each item is accompanied by the writings that define the campaign slogan (NO ROOM FOR RACISM). The pattern and part of the t-shirt templates in the collection is practically identical to that launched in the other FUT collection FIFA had worked on together with the Premier League.
The FIFA collection follows the TIFO series that the video game had developed together with the top English league. In recent months, in fact, EA Sports had made available another model of a gaming jersey with a special badge and with tags against racism (always NO ROOM FOR RACISM), whose testimonials were however exclusively footballers (in addition to Alexander-Arnold and Mount there were also van Anholt, Bellerin and Foden). However, that collection was only available for FUT (FIFA Ultimate Team) and will remain negotiable in matches until March 26. Once again, fashion on FIFA proves to be an essential element in conveying important social concepts and messages.