The new Palmeiras 2021 kits by PUMA
The Verdão focus on chess and crowns to defend the title
Palmeiras and PUMA Brasil have launched the new kits for home and away games for the 2021 season. Fresh from Copa Libertadores - the second in the history of the São Paulo club - Verdão will defend the title with the new kits with innovative designs. "Onde quer que seja verde, a gente vive" is the name of the campaign chosen by Palmeiras, one of the teams with the strongest and most visceral bond with its fans. For designs, as always, PUMA chooses architecture and city tributes. The home shirt, made up of a sort of chess with two different shades of green, represents the houses with green details, in honor of the Palmeiras club colors. The kit is completed by white shorts and green socks.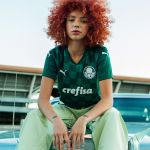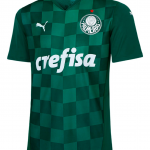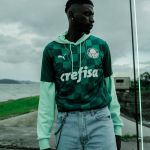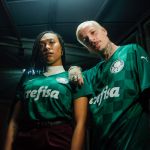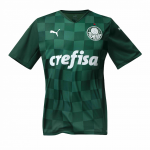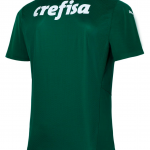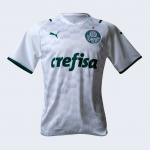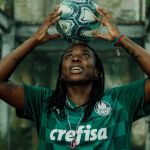 The away version, on the other hand, takes its cue from the most glorious year of Verdão.
1951
is the year of the "
cinco coronas
" or both of the 5 titles in a single year: Taça Cidade de São Paulo, Paulista Championship, Río-São Paulo Tournament, Taça Cidade de São Paulo and the infamous Copa Río. The crowns are placed diagonally across the shirt and the design is worked on a shaded filigree. As for the home shirt, the sublimated application extends on the front, with the crest and the brand logo sewn. The V-neckline and PUMA DRY CELL technology complete the kits.
The first jersey is already available on
PUMA.com
and
Palmeiras Store.com
, while the second jersey will be available from Thursday 25 February. The kits will be used throughout the 2021 season but due to changes in the 2020 calendar, the debut of the new kits will be underway. They will officially debut in the Brazilian Cup finals, against Grêmio, on February 28 and March 7.