The new COPA SENSE of adidas
With innovations that lead to a new vision of a football boots
adidas has unveiled the new COPA SENSE, a model that follows the latest release of Predator Freak. Copa's new model is part of a new generation of boots that the German brand is proposing in a renewed way: the historical models, such as COPA or Predator ones, are redesigned and recolored in new versions.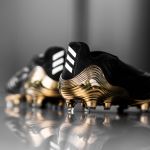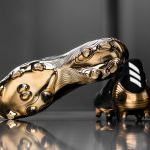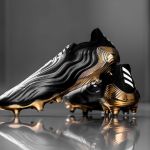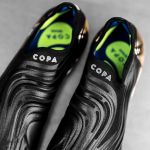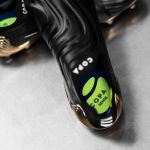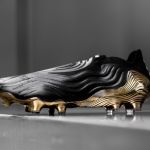 The innovations compared to the classic COPA models are - without laces - especially technological, with the introduction of the SENSEPODS sole, and the TOUCHPODS and SOFTSTUDS details. In fact, there are several effects that characterize this type of scarpino. SENSEPODS narrows the space around the ankle so that the upper's grip on the foot is maximum, reducing the space around the tendon and instep. The TOUCHPOD is located on the medial side and allows a better sensitivity of the shoe to the touch of the ball and finally the SOFTSTUD, two cleats that are located on the forefoot and are not rigid, but softer, which bend according to the direction of the foot when it touches the ball. As for the design, adidas has maintained the COPA model with a total black upper cover, while the sole is in gold and characterized by wave strokes; always on the upper adidas has inserted the Fusionskin, a material that together with the other, the Primekint, guarantees the foot not to get wet and to give the shoe greater elasticity, so as to make the footwear more flexible.
These new COPA are another of the innovations that adidas is bringing to the world of boots, which with the new packs create a dialogue between the heritage of adidas culture, with boots dressed by the great champions of the past (such as Beckham, Beckenbauer, Kakà, Zidane) and new technologies that look to a faster and more dynamic football. Perfect for the feet of today's champions, such as Pogba, Messi, Dybala.
The adidas COPA SENSE are available on adidas.com