How the retractable pitch of the new Santiago Bernabéu will work
The technology that will allow the Madrid stadium to become a multifunctional arena
The Santiago Bernabéu stadium has been a construction site for more than 10 months and this forces the Blancos to play their home games at the Alfredo di Stefano Stadium, usually reserved for Castillia del Real. But after the first structural works and the first studies on the site, excellent news arrives for the fans of the Merengues and for the club: the definitive redevelopment plan for one of the most innovative stadiums in Spain has been approved. Competition with the Wanda Metropolitano of Atletico's cousins is already in the air in the capital, but the details of these new plans - unveiled exclusively by Marca - change the intentions of the Galacticos team.
The most interesting aspect of the new Bernabéu will be the retractable pitch and roof. One of the loose knots with the new plan is precisely the grass on which Benzema and Ramos will be able to return to play no earlier than the end of the year. As for the Tottenham stadium, the Bernabéu will become a multifunctional arena thanks to this new technology. To preserve / hide the lawn, the engineering team opted for the construction of an underground cave located about 30 meters below the main grandstand of the stadium, the one overlooking Paseo de la Casetallana. In the video you can see how this solution does not affect the subway that passes under the structure and allows the club to organize any type of event, sporting or otherwise.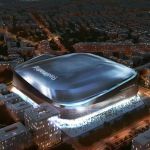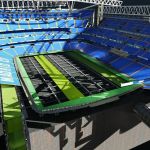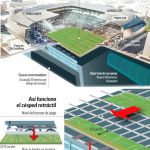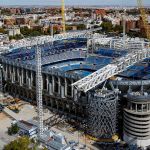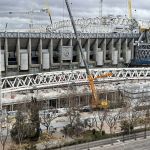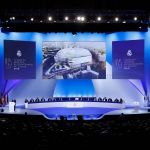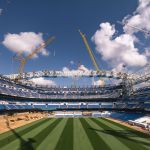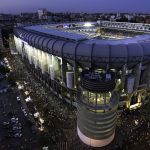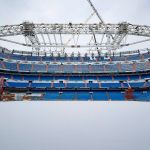 But something has been sacrificed. Already in 2016, the Madrid Council - chaired by Mayor Manuela Carmena - had rejected Florentino Perez's idea of integrating a hotel and shopping center into the new structure to increase the club's revenues; this solution has definitely disappeared from the plans and will not be part of the arena. The main grandstand will be enlarged and raised to the same height as the other three, but this, explains the Marca study, will not lead to an increase in the number of seats available.