Luna Rossa Prada Pirelli reached the Prada Cup final
The challenge with Ineos UK will start on February 13th
After four semi-final victories against Team American Magic, Luna Rossa Prada Pirelli qualified for the Prada Cup final, scheduled for Auckland from February 13-22. The Italian team has won decisively against their American rivals, and in the same waters as the sailing competition, they will challenge the English of Ineos UK, already qualified for the final thanks to the win of the round robins of the first stage of the tournament.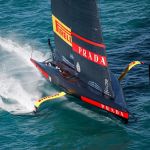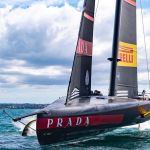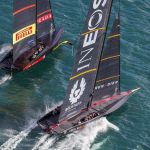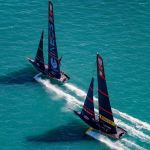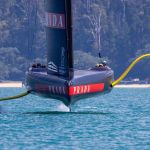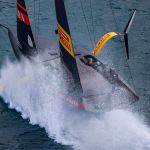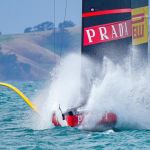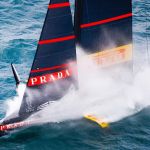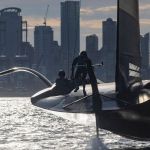 After a not-so-good start in the first block of matches - played between 15 and 24 January - in which Ineok UK had access to the final gari, Luna Rossa challenged american magic, which on 17 January had suffered serious problems on the boat after a
serious accident
in the water.
As the rules explain
, the semi-finals are made up of seven matches, and against the American team, Luna Rossa has already won in the first four matches, arriving in the semi-finals as soon as possible. The races were practically dominated by the Italian team, which also took advantage of the poor condition of the American boat, which despite the efforts of the engineers to repair the electronic equipment, failed to restore the boat. Luna Rossa won two matches on Saturday (Race 3 and Race 4) to make it 4-0 against American Magic. For Luna Rossa, the Auckland final will be the
fifth Prada Cup final
(after those of 1992, 2000, 2007, 2013), which before having as sponsor the Italian brand was called Louis Vuitton Cup.
In the final, Luna Rossa will challenge what is currently considered the best boat seen so far in the tournament, Ineos UK, which in the first round of matches has beaten both Luna Rossa and American Magic every time (in the individual challenges). The finals will be played at the best of thirteen matches, so whoever wins seven matches first will go to challenge Team New Zealand in the 36th America's Cup, the oldest competition in the world that will be held (also in Auckland Bay) from 6 to 15 March.