The inclusivity in the Stuttgart F.C. special kit
It will be wear in the match against Mainz 05
To outline the club's pledge to the fight against diversity, Stuttgart F.C. and its sponsor Jako presented a new jersey on Remembrance Day, which Pellegrino Matarrazzo's team players will only wear in the match against Mainz tonight. It is a modified model of the normal Home shirt, and to present it, the Stuttgart club decided to inaugurate the motto BUNT UND WILD - translated from German, "colorful and wild". The shirt, of which only 1893 models had been produced - such as the year the club was founded - has already sold out.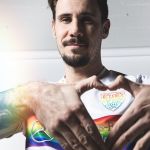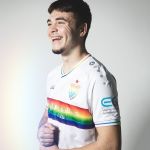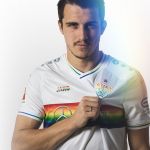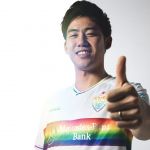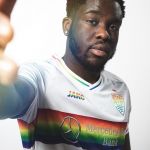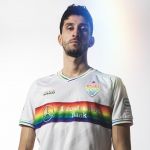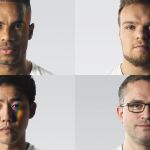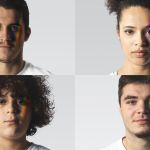 The shirt is a special uniform (and for Stuttgart, as we had already seen, it is nothing new), but it has no particularly different features from the usual 'Home' version. In fact, the pattern and design are the same, but they change, in reference to the diversity and the message that the club wants to send, the colors. Both the club and sponsor logos and the strip that includes the sponsor's writing have the colors of the rainbow, and the writing of the main partner Mercedes Benz remains blank, as in the normal playing uniform. The same color palette is also in the thin lines that run along the side of the shirt, on the edge of the sleeves and in the embroidery of the V-collar.
As Stuttgard F.C. reamind on its social accounts, in addition to remembering the victims of Nazism, this Stuttgart F.C. jersey is also a reference to the promotion of diversity and inclusiveness by the German club. Precisely to enhance this message, the club has also carried out a social campaign involving fans and players - not only of the first team, but also of the women's section and the football school -, photographed with a rainbow-colored stripe just like the one that is on the new shirt. Photos on the club's accounts were accompanied by anti-discrimination phrases and messages, such as: "No matter who you love. It doesn't matter who you are. No matter what sets us apart, we're just together!".