The new PSG x Jordan jersey inspired by the Milky Way
The mix of colors and Jordan heritage that winks at the world of gaming
Jordan Brand and PSG have officially launched two new collections: Performance and Lifestyle. Inside the first is inserted the fourth jersey of the French club for the 2020-21 season, inspired by space and the Milky Way. It will make the debut in the second round of the Champions League, scheduled for mid-February. The design and the colors are the elements that strike the most. The pattern chosen is a mix of black, Psychic Purple and the long-awaited Hyper Pink, embellished with the elephant print that helped make Jordan III iconic back in 1987. The neckline is also innovative: the neckline is called "Jordan Point of View ", which combines a V-neck and a round neck. The kit is completed with the Jordan Diamond shorts and black socks.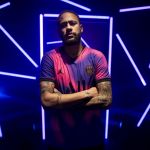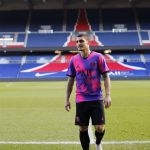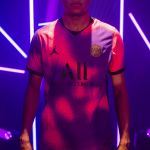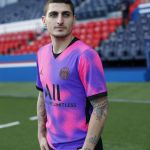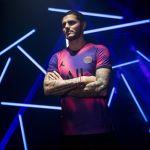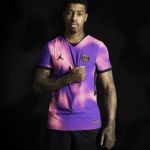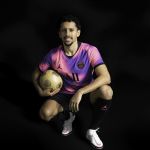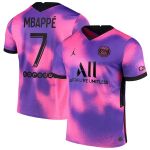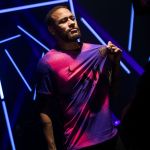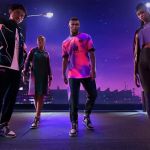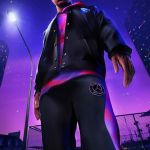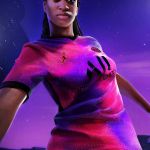 "The design of the shirt is inspired by the new dimension that the club of the capital is entering. It symbolizes the ambition of Paris Saint-Germain to embody the first club of a new generation, the will of a club that dares, a club all 'avant-garde and with a pioneering vision that wants to go beyond borders, innovates, creates and inspires", reads the press release from the Parisian company.
As for the lifestyle collection, the inspiration remains unchanged but the influence of the gaming world is evident. PSG is also riding a wave that is no longer a novelty but a solid point of reference. The off-the-pitch part will consist of shorts, socks, pants, tops, sweatshirts and a Jordan 1 Zoom Comfort. A complete collection for men, women and children that joins the new training and pre-match items, both with a new monogram printed by the same typography that NASA uses for its spaceships.
As for inspiration, we are not faced with an absolute novelty. The use of space as the main design had already been used by adidas at the launch of the Juventus, Real Madrid, Bayern and Manchester United jerseys created specifically for esports. In that case, the Spaniards and the Germans had two shirts inspired by the stars and space. Another source of inspiration could be more "internal". Jerseys with the universe as a pattern had already been worn in the 2008-09 season by the Stade Français Paris, rugby team from the French capital. On that occasion, the Parisians approached astronaut Thomas Pesquet directly to make the shirt.
The collection, excluding the AJ1, is now available for Nike members and on psg.fr. Air Jordan 1 Zoom will be available from February 17th on nike.com and psg.fr