The Daegu F.C. jerseys made by Goal Studio
With references to the stadium and the Empereor Sword
For the 2020-21 season, the Daegu F.C., a K-League team, will have the uniforms signed by Goal Studio, the agency that also curates the well-known editorial chain Goal.com, a football site present in different countries (also in Italy). For the club in Daegu, South Korea's fourth largest city, it is the first collaboration with the English brand, which, on the contrary, is not new to partnership with clubs - it has designed collections for many teams, professional and otherwise, including Wolverhampton. The club and Goal Studio have signed a sponsorship agreement that will last until 2023.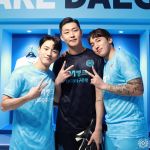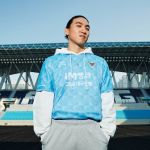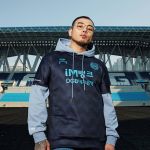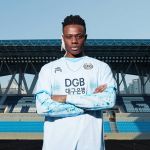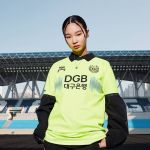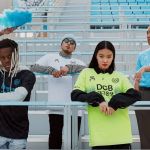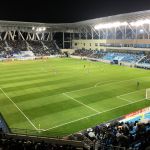 In the 'Home' version the dominant color is the blue, historical palette of the South Korean club, while the most interesting detail of the whole template is the reference to the home stadium, the
DGB Daegu Bank Park
. The Taengu plant, in fact, is among the most famous in Asia for its undulating shape and the cover of the stands, made in with dynamic shapes and inclined columns, which express the shape of a mountain. And this decorative form is present in the template of the
Home version
of Daegu F.C. with the same shape present on the cover, while in the white uniform 'Away' is imprinted, in addition to a reference to the Emperor's Sword (found right in the city of Daegu), the graphics
'Sound Wave'
, that is, the impression of an acoustic wave spreading - the sense, explains
Goal.com
, is to remember the warmth of the supporters' choirs in the stadium. In both uniforms and the two of the goalkeeper (one yellow and another blue), the logo of the Daegu F.C. is normally placed on the chest on the left, while on the right, there is the Goal Studio logo.
The agency wanted to include in the two uniforms the relationship with the public and the stadium in a historical period in which the teams are very far from their fans. And these uniforms, by the way, won't be the only ones. In fact, Daegu F.C. will participate in the playoffs of the next AFC Champions League, and the club has indicated that later they will also release the playing uniforms for the international competition.