Udinese Calcio presents a pair of sneakers that bring sustainability to Serie A
Together with YATAY, the Italian brand with which the club shares the same vision of circularity
According to the Cambridge Dictionary, 'upcycling' was the word of the year in 2019. This indicates how environmental sustainability have become a truly central issue to the agenda of today's society, and Italian football has also noticed this. In fact, Udinese Calcio is one of the most attentive clubs in Italy to the themes of environmental sustainability, witnessed by the partnership of friulians with the Italian brand Yatay, a manufacturer of sneakers exclusively with recycled materials.
Throughout the season Yatay will be a partner of Udinese Calcio with the supply of completely green sneakers, the Irori model, made for the club with a personalized design and with black and white colors. Each player will have their own jersey number on the heel of the left shoe and their name on the right. We will see the Yatays of udinese players on all official occasions of the club, from arrival to the stadium to away trips. Both the club and the company share the values of green policy and circularity, as also demonstrated by the sneaker package, made with bio-based materials.
To understand the attention and sustainability policy of the Bianconero club, nss sports interviewed Magda Pozzo, Strategic Marketing Coordinator of Udinese Calcio.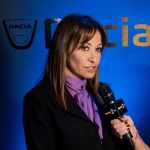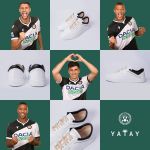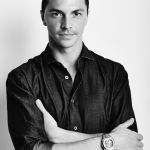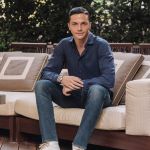 1 - From December Udinese started a collaboration with Yatay, manufacturer of eco-sustainable shoes, starts. As part of your sustainability projects it's an important step: is it the first step for your club towards an eco-sustainable change even in the off-field context?
This is not the first step, but another important one in the context of a global green policy that we have been launching for months. We started with a focus on energy efficiency for the Dacia Arena and our offices pursuing a Co2 free stadium project. So, in the wake of this vision, the combination with Yatay it's almost natural, and it will show maximum attention to environmental issues in every sector of the club.
2- Yatay is a brand that has created its own name and has also become important abroad precisely because of its sustainable attitude. Insisting more than other companies on sustainability, do you plan to follow the process created by Yatay and become an itnernational model in this area?
Surely we have the very strong will to marry this cause more and more and be a stimulus and example. Football must be a vehicle for positive and proactive social messages, taking advantage of the privilege of unparalleled visibility at world level. As Udinese Calcio, we don't neglect this crucial role and we feel the responsibility to be a model also in the field of eco-sustainability. We will follow this policy more and more by nurture new projects and initiatives. Yatay has charted a path in his industry and has consecrated himself as a cool, cutting-edge brand, and bearer of values that we fully marry.
In fact, we strongly wanted our players to wear these magnificent fashionable and revolutionary sneakers on the occasion of the arrival at the stadium for the matches. They are custom shoes with name and number for each of them and the box can be converted back to the platform to play Backgammon. In addition, I would like to remind you that Yatay is also committed to planting a tree for every shoe sold. Let's say udinese represents this: a cool and talented team, but with great values.
3- The fashion industry is making a transition to sustainability: what role does football play in this landscape of change?
Football can be a formidable engine. Footballers are icons of style and behaviour and, therefore, can, together with clubs, be bearers of a new message. I firmly believe in this and I am proud that as a club we have grasped the importance of this connection.
4- On sustainability, Yatay is not the only initiative in this regard. Why did Udinese decide to take an initiative such as this year's third jersey?
That's right, as I told you, this is an all-round green policy. We intercepted and stimulated this common attention to the environment also with our other important partners. The energy efficiency project I was talking about is developed in collaboration with our partner Bluenergy. And then, with Macron, we shared this common vocation that led us to be the first Macron branded club to have our race kits made of plastic recycling materials. And to stay in fashion, even the clothes of the first team are made by our formal wear supplier Sartoria Romano in completely natural fabrics.
5- What kind of dialogue have you built with Macron for your sustainability projects?
There is still a constant exchange of ideas, but, at the base of everything, there is in particular a sharing of views. Macron is historically sensitive to environmental issues and has launched the 'Macron for the Planet' campaign and, several times with ad Pavanello, we have discussed this. We insisted that our gaming uniforms have a strong connection to the green."
6- Udinese has always been a club with a strong international vocation: from the arrival of Zico in the 80s to past appearances in European competitions and the players called up to the various national teams. What relationship do you have with Friulian fans abroad??
Visceral. And it is so mutually: we feel privileged ambassadors of Friuli and Friulianity in the world and they are proud to support Udinese everywhere and in any case perceiving it as a pride. And that's why we wanted to pay tribute to them by dedicating our away kit this season to all Fogolârs, the associations of Friulians present in over 140 cities around the world. A message of love for our land and our people and, in fact, the blue and yellow colors recall the flag of Friuli also bearing the names of the cities in which friulians have emigrated - in every corner of the earth. Our international vocation, highlighted by the many nationalities represented in our team, always goes hand in hand with the roots of our territory.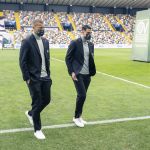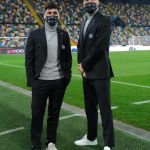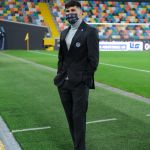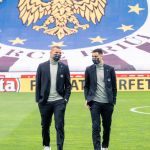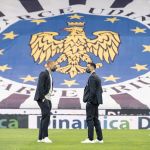 7- The jersey is an important communication vehicle and in your away one there are clear references to your fans. Do you feel ready to put the fans even in the template on the first uniform?
We always put our fans first. Clearly the first uniform is much more iconic having to respect a certain type of canons. But, anyway, together with Macron, we wanted to conceive of a first jersey that would recall one forever in the hearts of our fans: the one of 1985 when the brazilian Zico was wearing it.
8- Football, especially in Italy, is a fundamental cultural factor and Udinese Calcio is also exploiting it in order to create a link not only with the local community but also with fans all over the world. How much does the jersey affect this canvas that connects fans all over the world and the club?
In the imagination of every football fan, the jersey is the symbol of the sense of belonging, so it's obvious that it's a fundamental trait d'union. Just think of the spasmodic wait that precedes the unveiling of the new kits at the beginning of each season. I am convinced, therefore, that it affects so much, and it is a value that, together with Macron, we always keep in mind by looking for captivating nuances and models, of quality, bearers of a message and always a vehicle of an idea that stimulates and boosts the sense of belonging of our fans.