How Red Star F.C. became a landmark on the suburb of Paris
The first football club of the French city is not just sport: there are also integration and research for originality
Last Christmas, many thought about a football shirt as a gift to make. The interest in this market has grown a lot, and if choosing for those of the best clubs in the world - such as Manchester United, Real Madrid, Juventus - can be the easiest solution, there are those who choose to go further and look for more original uniforms - less related to the mainstream. Like the one of the Red Star F.C., the oldest team in Paris.
David Bellion is the brand manager of Red Star F.C., a former professional footballer (Manchester United, West Ham and Bordeaux), and believes that in modern football is important to find an own place outside the mainstream. In particular when we're talking about football jerseys aesthetics and off the pitch projects, such as those of the Red Star Lab - a cultural and artistic laboratory of the licensees of the Red Star Football Club, created in 2008 by Patrice Haddad - that allows many children to find their passion through practical activities. They are the same kids who used to go to the stadium to see the team of Seine-Saint-Denis, the district with an exaggerated production of football talents (such ad Mbappé, Kanté, Moussa Sissoko) but also with the highest poverty rate in France. This is where the Red Star F.C. works.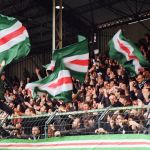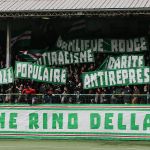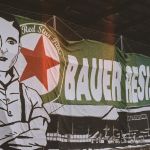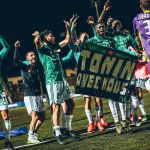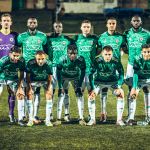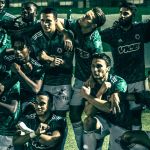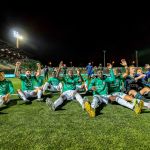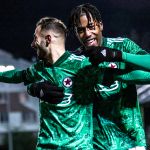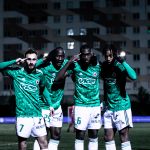 David, you've presented the new jerseys with a special initiative, going to schools (with Thuram, en) and explaining what you have included in this year's jersey. What is Red Star's relationship with the heritage of the history of France and why did you put it in your new jerseys?
With Pascale Savary (associate director of creative agenxy Supervision Office, en) we went to London to design our jerseys with ACID FC studio. We worked together on the creative process, also because adidas gave us total freedom and we worked without constraints. We wanted to talk about the history of our club and we did so with ten illustrations in which we represented different references and details of our history, which began in 1897 by Jules Rimet, who was a footballer. It goes so far until our modern fans and the social role of the club. There is no particular moment: it's a journey.
You have mixed both the story of the club and the France one.
Yes, we had players who played for the Red Star and fought the war. The stories of Rimet, the boat (the Red Star Line, from which the club's name was originated, en), young supporters, club flags and scarves with the words 'Refugees Support'. I believe that the time in which we live refers precisely to refugees and Red Star has represented and has represented refugees for years. We allow them to play with us in our football schools. It's a signal that we want to convey also through these details that we put in the jersey: they are all small stories we use to talk about our club and its history.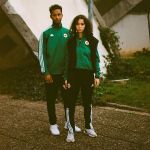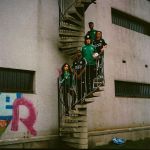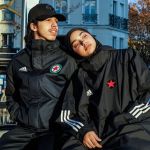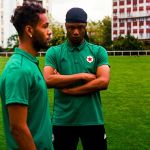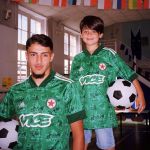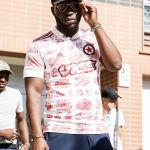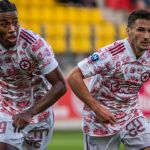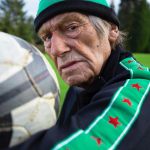 It' s been really important to go to schools and have direct contact with children on these issues. What is Red Star F.C. for the community that is around the project?
Red Star F.C. is not just a football team, where there are players, staff executive coaches and so on. There are also 600 children of the club, from the football school (under 5) to the academy at the Equipe Reserves (the Reserves team) - not all of them are playing in our school: we offer them pitches where to play or they partecipate to our tournaments. And they're almost all kids who come from our area, from our district, whose families we know and with whom we have an organic relationship. And it goes beyond sport. Our role is to work with them not only in football but also in life: we want to transmit certain values and feel connected to our community for this, we feel our social task and we transmit it trying not only to grow players, but also and above all boys. The first thing is to grow men and women up. We want them to be good men and good women, to learn great values and educating children - but not replacing parents.
The Red Star LAB sets up free educational workshops linking "Football & Culture / Art", supervised by artists and professionals, for its licensees, in addition to their training. The Red Star LAB is the banner of the social and educational values ​​of a historic club like no other. It promotes the vision we have about education. Coaches are also important in this task. Red star lab is a workshop that lasts about two weeks and usually coincides with the start of school holidays. All for free, every year we have reservations for writing courses, or ones of drawing jerseys or about how to become a DJ. We have artists and actors that we know and come to help us with these courses, such as those of an artistic type. We even won the Football Federation Sociality Award and we also worked with Footlocker on a project. It was important because it helped us financially to promote big projects for kids, like going to Mexico or Berlin.
These are trips to make the world known to them: you give them a unique opportunity.
Exactly. Our mission is summarized in a sentence. We see things in the same way that our founder Jules Rimet also perceived them: separating the body from the mind. We want to make these kids aware of what the world is, to make them have their own conscience, not just make them great footballers.
So you organise some activities by yourself, but all done in partnership with schools?
It depends on the projects. For example, for our latest jersey and the history of its design and illustrations. We are very proud of this work because from a superficial aspect such as a football shirt we have created something educational, telling our story and that of our neighborhood. It's a very important thing. We want to create a strong link with this district, that of Seine-Saint-Denis, which is in the 93rd district of Paris and is the most multi-ethnic: it is the poorest in all of France. But the curious thing is that it's also the one where the greatest French footballers were born, such as Mbappé or Kanté. For example, Sofiane Feghouli (Galatasaray midfielder, en) started playing in our academy, or even Steve Marlet, a former player, who started and finished his career at the Red Star. Our youth sector is well known.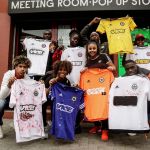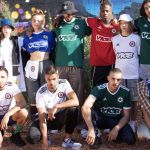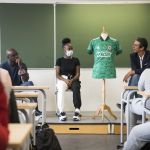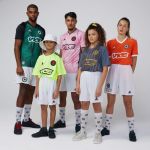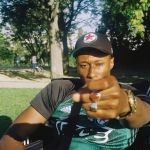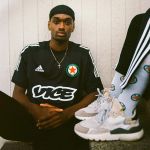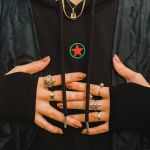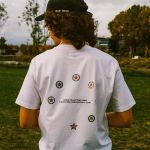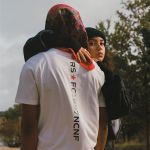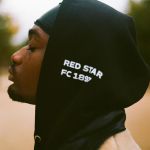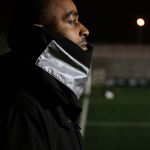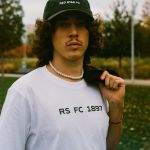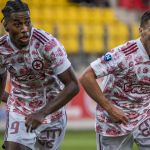 Can fashion be a way to spread your values through youngers and your local supporters?
We use not only fashion, but also music, art, anything that can attract young people. Our sponsor Vice has allowed us to be known in an aesthetic, superficial way, as it is an international reality. Especially since the jersey with Vice above has a great visual impact and makes it attractive, although for us it is not the most important thing. It was certainly important to use fashion to make us known, but it is just one of the many channels we use for our social goals. Fashion, design, photography are all means that we treat carefully and that we also use to develop the talents of young people who work with us. We carefully choose our stylists or photographers and we are pleased that after working with us, very often, they end up in large companies. And this applies to all the visual aspect of the Red Star: we pay attention to everything, the quality is maximum, and for the same reason we try to differentiate ourselves from the mainstream. We want to be an original club.
In wich sense?
I really like fashion, but at Red Star we want to have our own space, communicate with our audience. We are not interested in big merchandising: we want nothing but doing things well and following our principles. We like to stay in our niche and not follow a general culture, but to create our own. This is why we are very interested in independent realities such as nss, or sports collectives such as Calcetto Eleganza or Nowhere F.C. We are connected by a sharing of values and originality. We want a continuous replacement, to be original, to give a voice to young people, to ideas, whether they are fashionable or visual. But that doesn't change our social goals or our identity. That's always at the heart of it all, and that's why we wrote Romantic Football Club on our Instagram bio. We're an indie movie, not a blockbuster.