Burberry's charity project with Marcus Rashford
The London brand joins the United striker's charitable activities
Football and fashion meet once again, this time for purposes that go beyond fashion. Burberry lines up alongside Marcus Rashford, a Manchester United striker who is working both on and off the pitch. The success resulting from the campaign he conducted this summer to prevent the British government from suspending free meals for poor children is ready to climb a high step thanks to the collaboration with Burberry. The English bran has a very detailed charity program aimed precisely at supporting organizations that support young people around the world.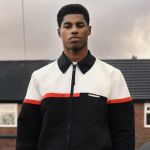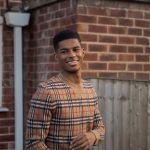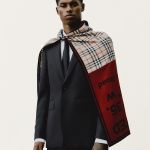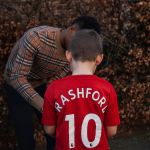 The collaboration between Burberry and Rashford will help donate 200,000 meals to the FareShare charity distributed among 11,000 community entities and groups across the UK. In addition to financial aid to combat child food poverty, Burberry works closely with London Youth, an association that supports a network of over 600 youth organizations and creates thousands of engagement opportunities for young people every year. The focus of this partnership also has a focus on Manchester, where the brand supports Norbrook Youth Club and the Woodhouse Park Lifestyle Center, both youth centers that played a vital role in Marcus Rashford's childhood and growth.
The Manchester striker's initiatives are ready to go global with the contribution of Burberry, which is not limited only to initiatives in the UK. For the occasion, the footballer has decided to publish a letter addressed to a young 10-year-old Marcus Rashford, to whom he reminds him of the true values of life and the correct attitudes to face difficulties. Rashford's voice joins the #BurberryVoices, the hashtag of the social campaign launched by the brand.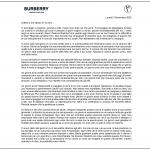 Exciting words of a boy who asserts his qualities on the pitch, without forgetting the origins and the important things in life. His struggle to protect what was once his daily life makes him a better boy and man. Burberry knows this and has decided to support him in these battles and to make him the ideal image man for charity campaigns.