Puma and Mundial Japan launch TYO Future
The soul of Shibuya in the new 'City Pack' collection' boots
Puma and the Japanese sports magazine Mundial launch the new Future TYO 5.1, a boot inspired by Shibuya, one of the most famous Tokyo districts in the world, available in the KAMO Soccer Shop store in Tokyo and Osaka and on the online shop. The model is part of the 'City Pack' collection and, to best represent the soul of this district of the Japanese city, has included in the pattern of the boots its distinctive features.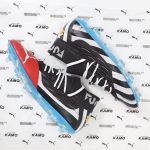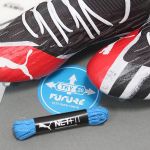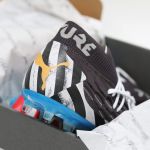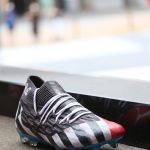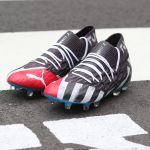 The boot is covered with the pedestrian strips that distinguish Shibuya, a place where millions of people cross every year and a neighborhood made famous also by the danger signs placed right on the intersections, so much so that it was also shown on the back of the shoe to color the logo of Puma, located right at the back. But the Brand of the German brand is also in front, on the inside portion of the boot, surrounded by red instead. On the back of the shoe is engraved the name of the model, while the sole is entirely blue, like the road signals scattered throughout the metropolis, and for the same reason, there are white shades just as if they were directions. A way to bring Tokyo's metropolitan soul into the boot, but also the agility of Japanese players, famous for their quickness and fast movement.
The shoe aims to project the dynamism and agility of the streets of Tokyo into the field and does so through bright colors and a intertwined mixture of roads, signs and road signs.
Future TYO 5.1 is available on sskamo.jp or at the KAMO Soccer Shop in Shibuya and Osaka.