The Nigeria jersey on the new Nike Air Max 95
Nike do it again, but this time with a change
Posted on social media by new Napoli striker Victor Osimhen, Nigeria's new Nike shirts were very successful during their release in February. So much so that the template of those uniforms was taken up again by Nike to complete that of the new Air Max 95 Nigeria, a release of the Swoosh inspired by football jerseys. This year is not the first time Nike has weaved footwear and clothing. For the third jerseys of its best clubs, the American brand has taken back the colors of the first models of the Air Max 95. Again a similar operation, but in reverse parts.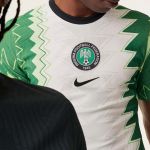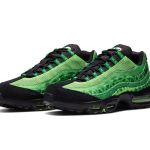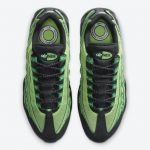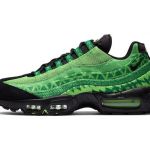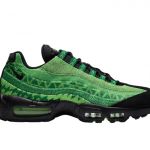 The template chosen for these jerseys was really appreciated, so much so that Nike chose to insert it both in the fabric of the Air Max and the off the pitch collection of the same game suits. It is not yet a definitive release as some pieces are still missing, but some pieces are already available. Equally, the new Air Max Nigeria have all along the shoe the same fantasies present on the Nigerian jersey, which in this case, appear on three stripes plus two other of two different shades of green. In practice, Nike has re-enacted in reverse parts that combination of football and fashion already seen recently with the third shirts of some European clubs, whose colors were the same as the first models of the Air Max 95.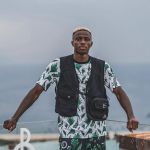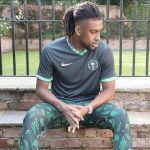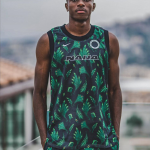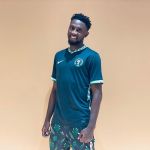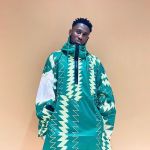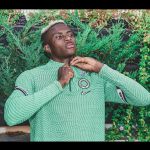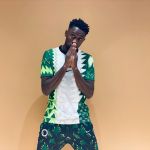 The collection, in any case, is also very original. For the moment there are a sweatshirt, a t-shirt and sweatpants, all with references to the Agbada motifs already present on the pattern of the jerseys. The trousers have drawn leaves on a green background, as well as the shirt on a white background; the jacket is a real non-sporty item, with pockets on the chest and the inscription Naija on the sleeve. Another great piece is the green zip-up sweatshirt - this is a sportier model than the others - with a template consisting of dark green woven lines. An official date on the commercial launch of the products has not yet been announced for purchases.