The first historic Cagliari Calcio kits by adidas
The transition to the German brand after 4 years in Macron is official
After the rumors of last month, it is now official: adidas is the new technical partner of Cagliari Calcio. After 4 consecutive seasons comes the separation from Macron, a Bolognese brand that has allowed the Sardinians to make an important step in terms of style. The planning of Cagliari - which is already working on the new stadium - fits perfectly with the push that comes from the "bottom" of the German brand.
Simultaneously with the formalization of the move to adidas, Cagliari also unveils the home kit and the away kit for the 2020-21 season. The first uniforms in the history of the Cagliari club with the three stripes enclose the historical colors of the club. The first great peculiarity of the first jersey are the white sleeves, which have already made some fans turn up their noses - as well as the selling price. This is not, however, an absolute novelty: already in the first round of the 1985-86 season, Cagliari had white sleeves that contrasted with red and blue.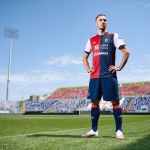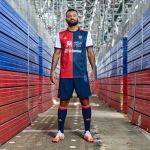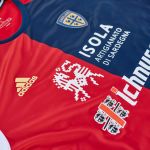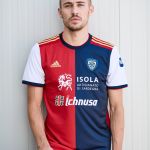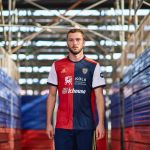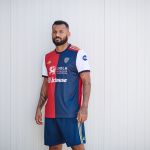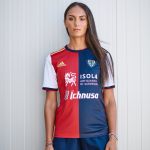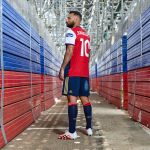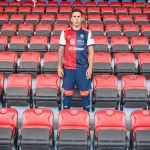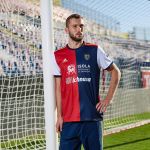 One of the innovations compared to previous years is the logo on the chest, which in the 2020-21 season will be golden monochrome, as well as the stripes on the shoulders. The golden details are also found on the shorts and socks.
The Away version is white, enriched in the front with a red pattern. It has a blue inner side band with the three red stripes. The neck is V-shaped in blue ribs and the armholes are red with blue borders. On the shoulders tone-on-tone mesh inserts that give greater breathability, on the back the names and numbers are blue with a red border.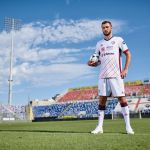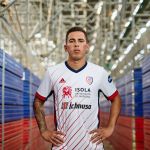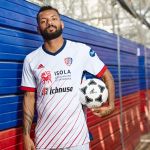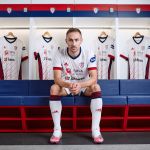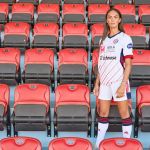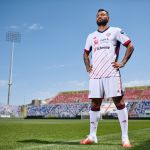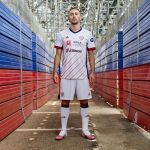 The new adidas Cagliari Calcio kits are available from today on the club's online store and in the Cagliari 1920 Stores.