The new adidas home kit of Ajax 2020-21
The same authentic style since 1911
Ajax and adidas football launch the first shirt for the 20/21 season, one of the most awaited calculating the degree of iconicity of one of the few shirts that does not change with the passage of time and fashions. White with a central bone band: the simple motif has undergone very few changes since 1911, the first year in which the Amsterdamsche Football Club Ajax started wearing one of the historical kits in the history of football. The 2020-21 uniform also follows tradition and does not distort the stylistic path of the Dutch, who concentrate their creativity on the second jersey.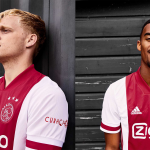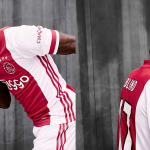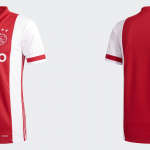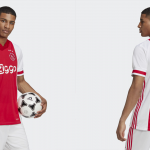 Few elements that change compared to the kits of the past years. The collar is different from the round collar of last season, while on the sleeves there is a motif that recalls the red of the central band. The logo and sponsor of the shirt are the only elements that chromatically stand out from the red brush stroke that makes the shirt so iconic.
Brush stroke, not by chance. Ajax has decided to enhance the simplicity of its kit with a video that it has posted on all social channels in which an artist cannot find the right inspiration, before letting go of the most natural gesture of all: one gesture, unique design and unique result. Can not miss the usual tribute to the city of Amsterdam, with the three crosses of St. Andrew that give that touch of class to the shirt.


The Ajax 2020-21 home kit is available on ajaxshop.nl and adidas.com.