Marcus Rashford signs with Roc Nation Sports
After Lukaku, Bernardeschi and De Bruyne, United's # 10 also becomes Jay-Z's client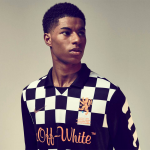 Marcus Rashford is the last player to enter Jay-Z's Roc Nation Sports. The New York rapper agency has announced the official entry of the new member, although agreements have been underway since last April. Roc Nation and the Manchester United striker, therefore, have worked "in the dark" in these weeks of great social activity by Rashford, who has fought personally to convince Prime Minister Boris Johnson not to stop the delivery school meal vouchers during the summer. The battle of Rashford against child poverty has also provided for a welcome fund that has guaranteed 3 million meals to disadvantaged children across the country.
Behind these activities, therefore, it seems there is already the paw of Roc Nation Sports. Kelly Hogarth, director of brand strategy and business communications for the agency, commented on the official agreement: "We look for those figures who stand for something beyond just the sport that they play. What he did transcended race, transcended any social unrest that we're experiencing. This was a 22-year-old young man who was saying: 'No child should be going hungry in this country. That is unacceptable.' Even if you were the meanest person in the world, it was an argument you just couldn't fight against. He was able to resonate with so many people by just being himself".
The partnership between Rashford and Roc Nation Sports will cover marketing, public relations, communication and digital strategies and commercial partnerships. As for football-related affairs and more closely related to the pitch, control of the operations will remain in the hands of Dwaine and Dane Rashford, brothers of # 10 from Manchester United and owners of DNMaysportsmgt.