Sky Sports will broadcast the Premier League matches with FIFA noises
The goal is to replicate the atmosphere of English football
The Premier League will start again on June 17 and Sky Sports is working with EA Sports and in particular with the creators of the FIFA game to create simulated choirs and crowd noises working for each individual team.
For two weeks the Bundesliga has restarted its activity and both the Serie A and the Premier League have made official the data of the division of the championships; obviously all the parts have been and will be played with practically empty stadiums as a safety precaution for the Coronavirus situation which, whether it is no longer in a critical phase, is certainly not to be considered a completely completed problem.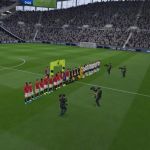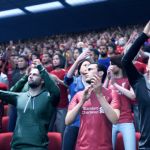 Fans can then follow their team directly from the Sky Sports channels and can choose to watch the game with the background of the choirs (virtual) or with the simple commentary which will however have an unusual silent background.
In addition, Sky is working to offer other innovative experiences to viewers from home, including the opportunity to watch matches through a ''video room'' with their friends, the Sky Sports Fanzone, so that they can interact with each other. in real time as the action unfolds, giving them the opportunity to talk about the game and change the noise of the crowd they hear on the screen.
"With the sport on hold for over two months, we've spent a lot of time thinking about how to broadcast games in new ways by aggregating fans, even if they can't meet to watch the game" said Rob Webster, CEO of Sky Sports. "We want Sky Sports viewers to still feel everything and have the best viewing experience possible, even if they can't be in the stadiums or watch the game with family and friends".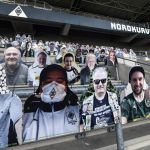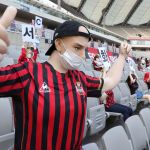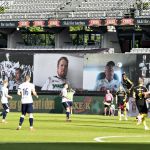 The solutions recently conceived by leagues, companies and television broadcasters to make the matches as "normal" as possible are many: from the cardboard boxes of the German fans who occupy the stadium seats, to the inflatable dolls adopted in South Korea, to the "Sky Virtual Audio'' used in Germany, until the most recent discovery of the Danes of Aarhus who projected the faces of their fans intent to follow the game on a big screen. The only certainty we have for now is that watching football matches from now on will no longer be the same as before, despite efforts and creativity on the part of each of the parties involved.