Juventus will surpass Gucci and become the most popular Italian brand on social networks
Rising numbers for the Turin club, also thanks to Cristiano Ronaldo
According to the Spanish research site Deportes Y Finanzas, Juventus will become the brand with the most followers on Instagram, even surpassing Gucci. But not only that, during the month of April the Turin club was the second worldwide brand for interactions in Facebook - behind only Liverpool - and also surpassing more historic clubs and with an even more international user base like Real Madrid, the Los Angeles Lakers and the New York Yankees. Incredible numbers of the black and white social media that are second with 7.6 million interactions in a month, in front of Real Madrid which has many more people following their FB page: 111 million against the 41 million of Juve.
A ranking that says a lot that drafted by DyF: football is the sport that prevails over all the others, the first non-football club are the Mumbai Indians (cricket, tenths), and the first NBA franchise are the Los Angeles Lakers, eleventh. The biggest surprise is the presence - in sixth place overall - of the Moroccan club Raja Casablanca, with more than 5 million interactions in a month.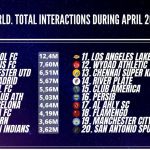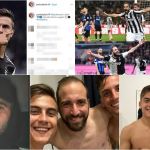 As for Instagram, the discussion is slightly different: historically Gucci has always been in first place, 79th in the ranking of the most followed accounts in the world with almost 40.4 million followers. Juventus is now ''only'' 85th, second among Italians, at almost 39.5 million, with a substantial difference: in this pandemic period - considering also the stop of the championships - the Bianconeri still grow by about 20- 25 thousand followers per day, triple that of Gucci. Considering all these numbers, according to estimates Juventus should become the best known Italian brand in the world during the summer and it is quite sensational considering how many Italian excellences exist in any market sector.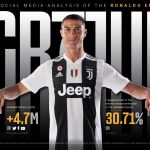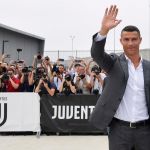 Being able to explain the reasons for all this media success is not so easy: surely one of the factors that influenced the numerical growth of social media is that Juventus was one of the first Italian companies to invest - and a lot - in social media, creating a team of people who followed each platform directly. In addition, one of the strategies set in motion was to produce content in many languages, so as to create engagement not only with Italian fans.
The reason for this process can be traced back to a single person, on whom Juve bet two years ago, already knowing that it would have been a great investment not only for the sporting profit, but also as regards the brand awareness and the brand credibility: Cristiano Ronaldo. From 2018 the Portuguese became the man - not the sportsman - most followed in the world on Instagram and the numbers do not seem to stop. In addition, in the last period he has also been the main testimonial of Nike's ''Living Room Cup'' and it is natural that Juve is the main beneficiary of this money machine.