Rivaldo and Mizuno: history of concreteness and spectacularity
Since the Brazilian # 10 showed up on the pitch with the "Morelia", nothing has been more like before
For those who grow up in the late 90's, World Cup in France in 1998 was 'the' World Cup. The first tournament spent between the football match's real consciousness and the care for details of that star system that was turning players in the next fashion icons. In france we had the first "fashionable" World Cup: long hairs, ponytails, clean shaves and dreadlocks as personalità expressione, multicolor boots marking the difference between great and normal players. The first World Cup in whic kids dreamed of Morientes red Joma, Ronaldo's first "Mercurial Vapor", Zidane, Beckham e Del Piero's "Predator Accelerator" by adidas, Mustapha Hadji's Puma "King Top".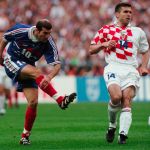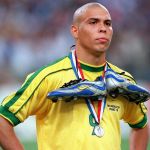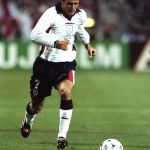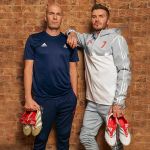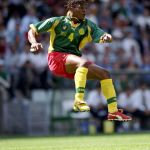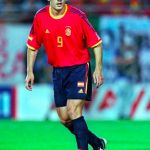 On July 3, few hours later Italy's penalty kicks drama against France in Saint-Denis, Rivaldo and his "Morelia" arrives. He had worn Umbro up to a few months before, with not many concessions to aesthetics and experimentations, except for an unlikely total blue model during his only seson with Deportivo La Coruña. Then the switch to Mizuno, niche brand that since 1985 was rewriting modern sport's wearability between tradition and innovation. The result was a sober, essential and comfortable boot. The same with wich Rivaldo scores two of three goals that deserve Brazil to avoid Denmark in quarter final: a lob hoaxing Schmeichel and an accurate, powerful and unstoppable left foot strike 20 metres by goal. The sublimation of the concept of beauty and functionality applied to tecnica gesture, Osaka's company white on black: so minimal, so efficient.
That's when Rivaldo becomes mizuno's first, real, global face. An "atypical" brazilian regards on his simple vision of the game – when you see goal, shoot. Dribbling just if you need more space to strike – Gerson and Rivelino's 'left foot school' last heir, almost robotic in his decisiveness when it counts. And the "Morelia" it's the ideal weapon: in a constantly evolving business, searching for futuristic designs and hazardous colorways, Mizuno and Rivaldo are the exception that proves the rule, the power of tradition, the representation of the idea that you can be a champion without sacrificing the fusion between spectacularity and concreteness. According on this article by Emanuele Atturo "when we talk about 'playing with the ball' and 'playing football' we underline the difference between the players that have a bigger perception on the pitch and those who are focuse only on the ball": Rivaldo wears 'football player boots' during an era when great players wear 'playing ball boots'.
But, sooner or later, you have to adjust yourself. In 2001 Mizuno launches first "Wave Cup" generation and, the next year, in conjunction with 2002 World Cup, designes for Rivaldo a total white version, with blue tongue and logo and yellow inserts, recalling brazilian flag colors. Rivaldo plays a great tournament – 5 goals (one, iconic, against Belgium) and 3 assist – leads Brazil to it's fifth world title and makes famous a boot that becomes a cult: in 2002/2003 season Adrian Mutu wears "Wave Cup 2002", reaching his personal best in goals and assists.
It's a turning point into Mizuno productions, going straight on experimentation road: new models born, new testimonials arrive – Nakamura, Hulk, Honda, Santa Cruz, Aimar, Kluivert, Zola, Thiago Motta, Roberto Carlos, Shevchenko, Fernando Torres trough the years – colorways become more modern and bright, but comfort-based design remains the brand's main feature.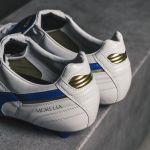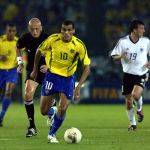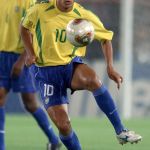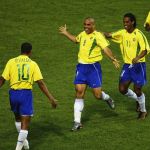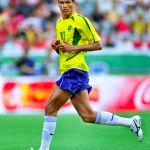 Same way, "Wave Cup" remains Rivaldo's boots, one of the few and successful examples of signature shoes in football. Of that boots Mizuno has developed two remakes: first one in 2014, adding Rivaldo's back on the heel and another star (from four to five, one for each Brazil's World Cup) on the tongue; the second in 2018, developing "Compact Wave" system – designed to improve the feeling touching the ball –, reducing the weight and giving limited edition exclusivity features, with just 3.000 pairs released.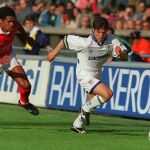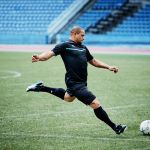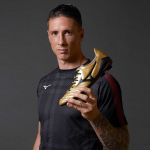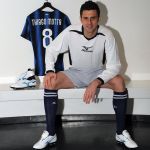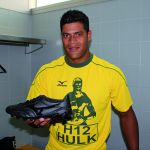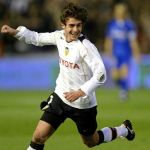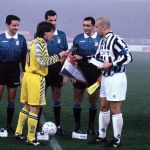 The right way to honour the champion that changes forever the global perception of Mizuno. The hipster brand carried into the future without giving up his glorious past based on making 'football boots' in a business of 'ball boots'. Same way as Rivaldo, the football player in a world of ball players.