The Hype French Generation: Valentin Rosier
The Sporting Lisbon defender tells his passion for fashion at nss sports
The "new wave" of contemporary footballers no longer lends their face for advertising campaigns or for some appearances on the sofas of TV shows, but tends to want to build their own image according to personal tastes, their own style and of one's personality, so as to make oneself distinguishable from any anotherone.
Fortunately - or out of necessity - we are witnessing a turning point, where players like Hector Bellerin, David Alaba and Tom Davies are giving a proof of the two-dimensionality of modern footballers, who must be performing on the field but can also have hobbies beyond outside the green rectangle. These are guys who want to communicate their images in a clear way, also through their greatest passion: fashion.
The French wave follows this trend, taking boost of an advantage dictated by the melting pot: it is in fact a country, France, which most of all in Europe has absorbed typically American influences, where the mix between culture, music and fashion is at the the basis of one's daily life, making the approach to freedom of expression much easier than in other contexts.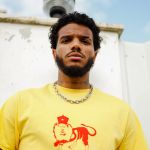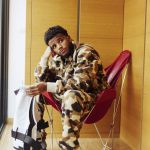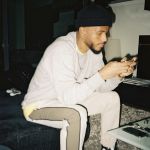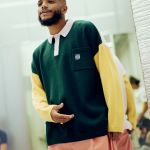 Valentin Rosier, 23-year-old French defender of Sporting Lisbon who arrived in Portugal after three years at the Dijon, also is a setter-trend. We asked him some questions about his relationship with the fashion sphere.
''I think my look has improved since Dijon, but it's not only because I now live in Lisbon. Travel certainly brings new inspirations and new horizons to discover, but my approach to fashion has remained unchanged. I am finding a new interest in the fashion world and consequently my passion for clothing is also increasing'' he reveals when we point out to him a change in recent years, in which Rosier has gone from being a hypebeast player to having a much more selective approach towards the items he wears.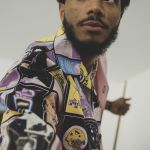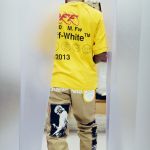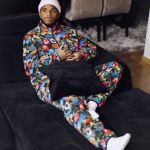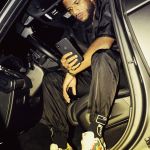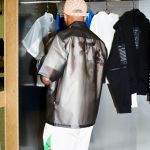 In his career he hasn't had much chance to discuss with his teammates on the topic: ''I can't say I can talk openly about fashion with my teammates in the locker room because they laugh at me (laughs). The only one with whom I compare myself in this regard is Yannick Bolasie'', while regarding his personal style he says: ''I mostly use a classy-comfy style with trousers that can be of Stussy - given the comfort - and a classic white shirt that I think is essential. After that, I choose the rest of the outfit depending on the weather, but I like to wear a Junya Watanabe jacket. In general I don't like to take risks, the item that I struggled most to wear is a black Comme des Garçons shirt with a net, I liked it but I wasn't so sure I was wearing it (laughs), but in the end I was convinced and I also bought a similar one from Graig Green. As for the shoes, I am a super fan of Air Jordan, in particular of the AJ1 and although I would like to get my hands on the next Jordan of Dior I know it will be very difficult''.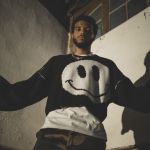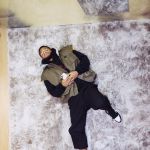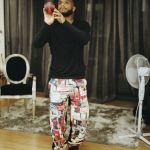 It's hard to blame him, given that the items of the next collaboration between Kim Jones and the Jumpman team will be truly inaccessible. In addition, if he were to succeed in making the purchase he would attract the envy of his fans and followers, with whom he has a good relationship: ''It is difficult to compare Dijon fans with those of Sporting, because the Portuguese have a European background much more important and the expectations of the fans are also different. This is why I often receive comments in my posts, but I always try to respond with a smile. Being a professional footballer does not mean that you cannot have other interests and that they can distract me from always giving 100% on the field''.