The Cage 2.0: the new Os Tornados
Sterling, Mbappé and Douglas Costa
One of the two finalist teams of the first edition of "The Cage", formed by Ronaldo, Roberto Carlos and Luis Figo. He still can't explain how they could lose. Players of a level and with a superior talent, two Ballon d'Or out of three players with an overwhelming technical cleanliness and an excellent football intelligence but - evidently - less clever than the winning team. Roberto Carlos had enchanted everyone even in the semifinal, this time without punishment from the inhuman trajectory but scoring the only and decisive goal with "the scorpion move", probably learned by René Higuita. Ronaldo and Figo instead gave a show in every match of the game that was seen during the commercial, but the trio Henry-Totti-Nakata, although not speaking the same language unlike the Os Torandos, have found the right trick to beat them .
In terms of technical characteristics, the original Os Tornados and version 2.0 are the pair of teams that most closely resemble each other: in Sterling, Mbappé and Douglas Costa there is no shortage of speed, execution speed and sense of goal. We hope that luck, at least for this edition, will be on their side.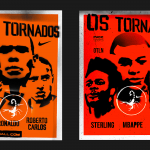 OS TORNADOS 2.0
Raheem Sterling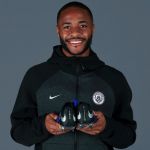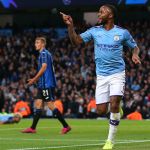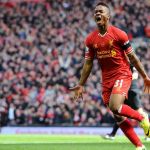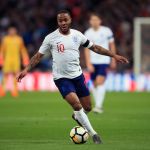 English striker of Jamaican origin in Manchester City, he is simply the fastest player in the world. After a slow start to his career (by his standards) at Liverpool, he found a continuity of performance under the guidance of Pep Guardiola, who is managing to make the most of his skills as a centometrist. Sterling is also a symbol of the fight against racism, a cause for which he has always spent himself, asking aloud for a "cultural revolution" to be able to defeat one of the worst evils of sport. Top man of Nike campaigns, there are rumors that he could become the first ever Jordan Brand-sponsored footballer. If these are the premises, we are sure that we will have fun.
Kylian Mbappé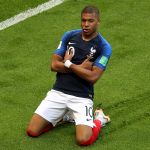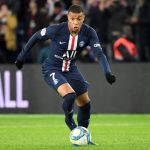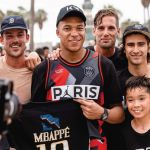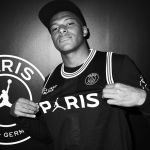 22 years old and the feeling that he will be considered one of the best strikers in history. In less than five years of professional career he has already collected more than one hundred goals, with an average of almost one goal per game in the current season with Paris Saint-Germain, a title of best Ligue 1 scorer with 33 goals and a fourth place in the ranking of the Ballon d'Or in 2018. The movements and the rapidity of the feet are those of Ronaldo the Brazilian and that cheeky smile makes us remember even more the 9 verdeoro with the bangs. From a contractual point of view, it is no wonder that Nike is betting a lot on him, so much so that he is also a brand ambassador for JB. As is said of all the talented ''if he fails, it will only be his fault''. Everyone is an advocate of their own destiny Kylian!
Douglas Costa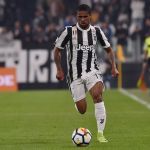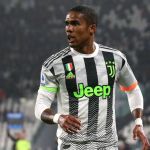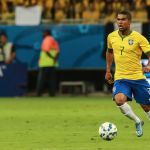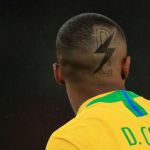 The nickname, ''Flash'', says it all, as does its signature logo, in which a lightning bolt appears. Together with Sterling he is one of the fastest players in the world: assist machine, an attacker transformed into a lateral for tactical needs. One of its main characteristics, in addition to knowing how to easily get injured, is its ductility: as a left-handed person it would prefer to play on the right to be able to return to the shot, but already at the time of Bayern Munich it was used on the left to exploit its skills as a cross player. Together with Mbappé and Sterling he composes a trio of overflowing young people, but will this feature be enough to win in the cage?