Dsquared2 changes Manchester City's look
From total black to total jeans
In a historical moment in which the collaborations between sportswear brands and football teams are getting more and more thick, especially in the green rectangle, Manchester City reminds us of how important also fashion partners are:
its contract for the ''representative'' tailoring clothing in June 2019, Dsquared2 had carried out the season by dressing Sterling, De Bruyne & co. with completely black looks, in the wake of the SS2019, elegant shoes and coats, bomber jackets and sweatshirts which are also one-color.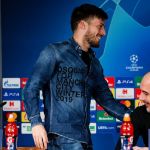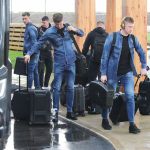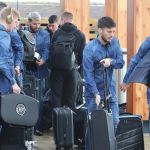 But last week, getting off the plane before their game against Real Madrid, the team showed up dressed in jeans from head to toe, momentarily forgetting nylon, mesh or lycra: designed by Dean and Dan Caten, the denim dresses printed the slogan "DSquared2 for Manchester City Winter 2019" on the shirts, while the jeans wear a visible seam, characteristic of the two designers. The intention of the City seems to be to bring back to the dawn the belief that players must dress according to certain canons even off-the-pitch, Hector Bellerin obviously excluded.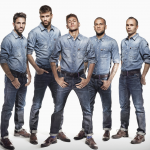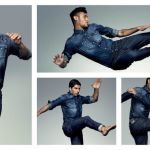 Finding so much jeans associated with the world of football is not an absolute novelty: Neymar, Iniesta, Fabregas and Dani Alves' Barcelona had already sported the same type of outfit in 2014 when, before signing a contract with Thom Browne, their fashion brand was still Replay.
We return to talk about a collabo brand x team after the recent PSG x Paris Saint-Germain, Palace x adidas x Juventus and the last, but not yet official, Palm Angels x Inter, spoiled by Steven Zhang, 28 year old president of the neroblu, who shared a conversation on Instagram DM between him and Francesco Ragazzi, founder of the brand of the New Guards Group, recently purchased by Farfetch.