Why doesn't Russia want to wear the new adidas Home Kit?
The Federation decided that the players will continue to use the old jerseys
The new adidas kits for Euro 2020 just unveiled caused some controversies and strong oppositions, as in the case of Russia. The local football authorities said on Wednesday that the National team will not be wearing new Adidas designed shirts in upcoming Euro 2020 qualifiers matches against Belgium and San Marino, after some pointed out they reverse the colours of the Russian flag, resembling the colour scheme of the Serbian flag. Although the relations between Serbia and Russia are not conflicting, the RFS (Russian Federation) did not like the choice of adidas: "In the upcoming games, the Russian national team will continue using the kit in which it began the qualifying round".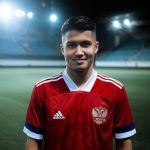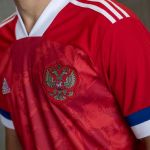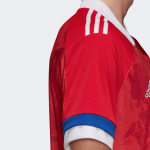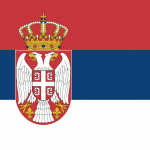 The new adidas jerseys follow almost the same concept, with the the colour of the National flags applied on the sleeves' edges. The new Russia kit features blue and white stripes trimming the red sleeves, creating the effect of a tricolour flag, similar to the jerseys that the German brand designed for Germany and Sweden. But while the colours are in the right order on the Mannschaft kit, the Russian shirts put the colours in the reverse order to the national white, blue and red tricolour when players have their arms at their sides. The company described the shirt as "reintroducing the strong, bold colours of the nation's flag" while the team's manager Stanislav Cherchesov was happy about the choice: "When fans support the team by clapping with their arms in the air, you'll be able to see the Russian flag on the sleeves". However, the RFS objected, and the team is now training wearing their old kit designed for the 2018 World Cup.