Chris Smalling is a non-stop disclosure
Behind the performances of the AS Roma centre-back there are veganism, charity and a sustainability project
Hands up who, when his name started to be paired with Paulo Fonseca's AS Roma, looking for an expert and low-cost centre-back, immediately thought it was a random talks, one that can only happen on Football Manager. But then it was confirmed: Chris Smalling has landed in Italy just two months ago bringing with him all the skepticism that concerns the English footballers who go to play away from the Premier League. With what kind of courage he decided to try the Italian experience, many have surely wondered, where the defensive tactic is exasperated and no error is forgiven to the defenders. The former Manchester United, however, relegated as a reserve after the arrival of Lindelof and Maguire, has not only conquered a place in the Giallorossi starting lineup and scored his first Italian goal a few days ago against Udinese, but above all he can boast of an enviable record: he has not yet suffered the dribbling of an opposite player, a record that has not get out of the ESPN eyes, who immediately make out a risky comparison with Maldini, and also a stat that will make fret many of its illustrious defensive Serie A colleagues (Koulibaly, de Ligt, Skriniar) and that last season has been for months the greatest value behind to the success of Van Dijk.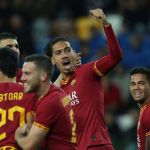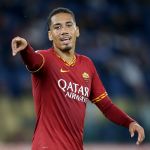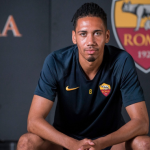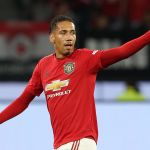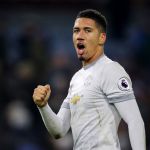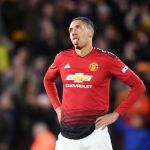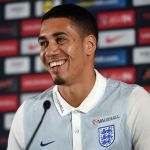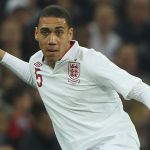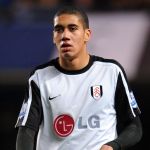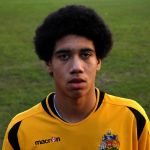 Performances aside, Smalling's first Italian period served to show also his extra-football qualities, those that emerged also thanks to a big interview released by AS Roma through its official channels and probably already useful, in the summer, to reinforce convictions of Roman executives about to buy it, on loan. Because next to his sports skills there are the human ones, his childhood spent in Kent without a father, alone with brother and mother, the relationship with his former managers Roy Hodgson and Alex Ferguson, his interests, the belief that in a footballer's life the social commitment is worth more than many other stuffs and that social networks can be used in a different and constructive way. The death of his father, when Chris was only five years old, inevitably marked the life and the sporting career of the boy born in Greenwich, who in February 2019 decided to join a very important cause becoming the patron of Football Beyond Borders, the charity project born in London in 2012 to help and assist the poor and unlucky kids and guarantee them the right education, on which he believe so much and of which he has become the most representative face.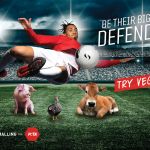 Smalling decided to reluctantly give up to study a few weeks before accepting the Fulham FC proposal, even if there was the concrete possibility to continue with the university: among the preferred subjects there were certainly financial and economic ones, but also the knowledge of Spanish, a language that Chris wanted to learn to be more comfortable while traveling. Italy has always fascinated him, so much so that he chose Villa Balbianello on Lake Como as the location for his wedding with the British model Sam Cooke, in 2017. From the union with the wag, famous for having appeared on the Page 3 on The Sun a few years ago, Smalling experimented with a new vegan diet developing a completely different approach to food and the importance of proper nutrition, as we had already told here. So much so that when they asked how to resist to a taste of pasta alla carbonara, the English player replied that it would be necessary to try a vegan version, in order not to renounce the benefits of the new diet. To stay on the topic, there is a recent video that perfectly explains his position towards the FBB community and the importance of a healthy life, an episode in which he talks with Pierre, a chubby boy who dreams to became a goalkeeper but that was discarded by his coaches, to whom he gives valuable advices.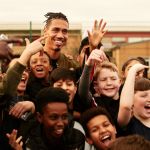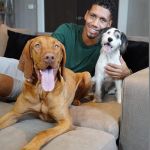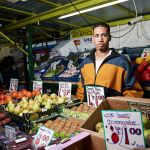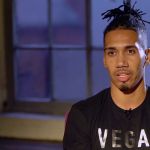 Smalling's altruism seems to be part of the same quality bundle that AS Roma has shown in recent months, above all thanks to the social networks strategy, including the choice to support the missing children research through an exclusive communication campaign that appeared during the presentation of new market signings and also some clear stances against racism in the football scene. This sensibility, however, has translated into a particular feeling, which added to the good performances provided on the pitch is helping to speed up the negotiations to convince Manchester United to extend the loan, so Smalling can remain in Rome definitively.
If the professional future is still uncertain, his ideas are very clear: in the meanwhile the defender of Jamaican descents revealed on Instagram the latest project on which he decided to invest, linked to the environmental sustainability, told more depth in this interesting article recently published on Forbes, in which they speak about his entrepreneurial turning point and its animalistic soul: it's called Piñatex and it's a natural textile fiber derived from pineapple leaves with which to make shoes and clothes, alternative to leather and synthetic materials and with which Hugo Boss has already collaborated.